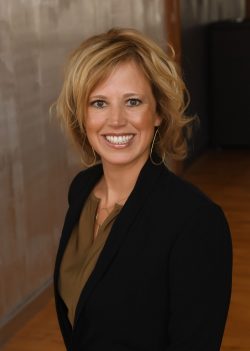 NAICS is old news for a news email, as the system has been around for 23 years. But this topic comes up often with clients, so I thought it would be a nice refresher to emphasize the importance of NAICS and their ongoing relevancy.
NAICS – Also known as North American Industrial Classification Codes, these codes are used in federal procurements and in small business size standards. The North American Industry Classification System, or NAICS (pronounced "Nakes"), was developed under the direction and guidance of the Office of Management and Budget (OMB) as the standard for use by federal statistical agencies in classifying business establishments for the collection, tabulation, presentation, and analysis of statistical data describing the U.S. economy.
Understanding the appropriate NAICS code is instrumental when doing business with the federal government. It begins with determining your business size. Small business size standards are categorized by NAICS codes and managed by the Small Business Administration. Each NAICS is assigned a value in one of the following areas: average annual receipts over the course of five years or number of employees. If the business falls below the parameters set forth for by the specific NAICS in that industry, the business will be considered small. There are multiple NAICS codes that could be relevant to your business, therefore your business can be categorized as small in one NAICS and large in another.
In addition, NAICS codes are used to categorize federal government purchases. Before an item is procured, it is assigned a relevant NAICS code. Note, this is not an exact science, and the NAICS code chosen is based on the "best fit" for that procurement. It is very important to do your research and understand how agencies classify the goods and services they buy, to ensure you are not missing out on opportunities.
Please reference the official NAICS site at https://www.census.gov/eos/www/naics/index.html.
Acronyms – This is an area that can be challenging and actually intimidating if you're new to doing business in the government sector. Acronyms vary in each government sector and from state to state.  Below are great resources to bookmark as you navigate acronyms in government contracting.
State of Iowa
https://das.iowa.gov/sites/default/files/procurement/pdf/Acronyms.pdf https://das.iowa.gov/sites/default/files/procurement/pdf/DAS-Procurement-Manual.pdf https://iowadot.gov/glossary/acronyms_A_H
Federal Government
https://www.govinfo.gov/content/pkg/GOVMAN-2015-07-01/pdf/GOVMAN-2015-07-01-Commonly-Used-Agency-Acronyms-105.pdf
https://interact.gsa.gov/sites/default/files/list_of_acronyms.pdf
https://apps.dtic.mil/dtic/tr/fulltext/u2/a322079.pdf
https://www.dau.edu/tools/t/DAU-Glossary
https://www.secnav.navy.mil/smallbusiness/Pages/government-acronyms.aspx
https://www.jcs.mil/Portals/36/Documents/Doctrine/pubs/dictionary.pdf
For more information, contact Julie Fagle at jafagle@iastate.edu.