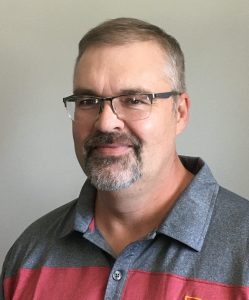 Tim Miller has joined CIRAS as a manufacturing engineering project manager.
Tim has a bachelor's degree in industrial engineering from Iowa State University and a master's degree in industrial engineering from the University of Cincinnati, as well as a graduate certificate in system design and management from the Massachusetts Institute of Technology. He comes to CIRAS with more than 32 years of experience in manufacturing, including 23 years at Deere and Company, most recently as senior staff engineer in Waterloo.
Tim's role at the John Deere Waterloo Works included assessing, developing, and implementing change within a variety of manufacturing processes. His new role at CIRAS will involve similar work—helping members of the Iowa Lean Consortium make significant impacts by improving their processes.
Contact Tim by emailing mfg4engr@iastate.edu or calling 515-231-7592.