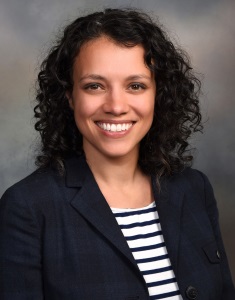 Businesses often hear about how lucrative it is to get a "GSA Schedule" with the federal government. Here are a few tips to know if a GSA Schedule is right for you and your business, and if so, the next steps you can take.
First, you should know that a GSA Schedule is just one way that a federal agency can choose to buy a good or service. It is not the only way. A GSA Schedule is a pre-negotiated contract you have with the federal government where your prices are published for both the public and agencies to see. Also, the prices you negotiate have to be the lowest prices you will ever offer to a client. If the federal government hears you sell your good or service for less than what you negotiated with your GSA Schedule, then they can cancel their contract with you immediately.
Second, there is a $25,000 minimum for what you must sell off the GSA Schedule in the first two years. After the first two years, you will need to sell at least $25,000 per year, each year you are on the schedule. If you do not meet your minimum sales requirements, your GSA Schedule contract will not be renewed.
Third, know that this process can be lengthy. Applying for a GSA Schedule can take up to a year due to the vast amount of documents that need to be gathered and submitted. Beware of consultant firms who may charge thousands of dollars to get you a GSA Schedule and guarantee sales, as no government sales can be guaranteed.
While it's perfectly legitimate to hire someone to help you go through the application process, you still need to consistently and actively market yourself to the federal government to meet your sales minimum. Approximately 60 percent of current GSA Schedule holders have not made any sales on their schedules – which means they are in danger of losing their contracts. Actively marketing yourself is critical to your success as a GSA Schedule holder.
Here are some indicators that a GSA Schedule might be a good option for you:
You have been in business for at least two years.
You have done business with the federal government before.
You have federal agencies advising you to get a GSA Schedule.
You can offer competitive pricing compared to other GSA Schedule holders, as you are still competing against other vendors for government sales.
You have the staff, time, cash flow, and dedication not only to apply for the GSA Schedule, but also to continuously market and build relationships with federal agencies.
You have the back office support to do the proper reporting and remit the Industrial Funding Fee (IFF) to the U.S. General Services Administration (which is where the GSA Schedule gets its name).
The most important thing to remember is research, research, research! Your PTAC counselor can help you with this and help you determine if a GSA Schedule is the right path forward for you in the government space based on your good and/or service.
For more information, contact Samantha Ferm at siferm@iastate.edu.