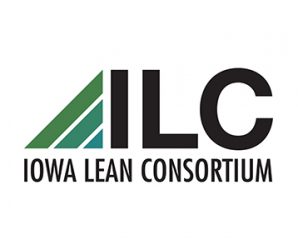 Time is running out to register for the Iowa Lean Consortium's Virtual Annual Conference, a new cyberspace version of the ILC's popular yearly event for continuous improvement practitioners throughout the state.
The goal for 2020 is to provide another quality, daylong learning and networking opportunity – but this time, in a format that can be accessed without leaving your desk.
This year's ILC Virtual Annual Conference is scheduled to begin at 8:30 a.m. on Wednesday, October 28, with a fantastic keynote address from Col. Candice Frost, a Muscatine native and current director of foreign intelligence for the U.S. Army G-2 within Army Headquarters. That will be followed by breakout sessions on a variety of important topics, a virtual networking lunch, and a virtual Lean Coffee.
Conference attendees will have exclusive access to recordings of the keynote address and breakout sessions for four months following the conference. All ILC members will have access to the downloadable materials following the conference.
Attendees will also have the opportunity to attend a follow-up event with Jesse DePriest and his team called Kaada to help you keep the momentum you gain at the conference going.
Visit this site to learn more about the details of the conference agenda and to register.
For questions, contact ILC Program Director Tracy Schuster at tschust@iastate.edu.