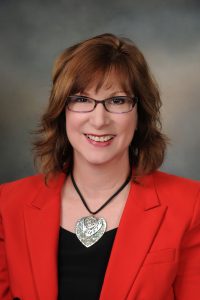 There is no getting around it – the COVID-19 pandemic has had a profound and far-reaching effect on all of us.
The way we interact and do business has been forced to change with very little notice. One of our mantras at CIRAS is "working at the speed of the customer" because we truly do care about everyone we serve. To accommodate our unexpected new environment, we "re-calibrated" as quickly as possible to best meet the evolving needs of our clients.
Gone for now are the face-to-face meetings, but the quality of our program and services has remained unchanged. Our communication has adapted, with more phone calls and WebEx meetings where information and knowledge is shared through a different format.
We canceled our in-person events but created more webinars. The upside is that no one need allow for travel time to/from an event any longer, and ANYONE in the state can attend, since geographical location is no longer a limitation. (Check out this link for our upcoming sessions.)
In a continued effort to be the very best resource for you, we also have adapted our website to include a plethora of COVID-related information for your business.
In addition, the government contracting portion of our website has exploded with detailed, relevant information on helpful government contracting links such as:
Federal and state registrations
Market research
Bid opportunities
Subcontracting
Small business certifications
Events, training opportunities, and more
Visit here to see all of the detail.
Nothing can ever replace human interaction, but sometimes the worst can bring out the very best. We continually strive to be future-focused; to best meet your growing needs in government contracting. This will never change.
We're all in this together. We are CIRAS. We care.
And we're reminding you that we're here to help.
For more information, visit the above links or contact Mary Zimmerman at maryz@iastate.edu.