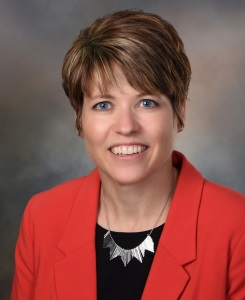 The Iowa Lean Consortium's annual event focusing on continuous improvement in government is moving online.
The 4th annual Lean Government Exchange is scheduled for June 2, featuring a pandemic-appropriate keynote address from Larisa Benson, on resilient leadership and how you can become a compassionate leader. Benson is host of the Government Joy Network, a Washington state movement with more than 2,000 civic movers and shakers transforming government from the inside out. In her presentations, Bensen weaves together human centered design, the latest in neuroscience research, and leadership presencing practices that she honed during a three-decade career focused on government, economic opportunity, child welfare, and community health. She also  teaches in the University of Washington's Executive MPA and Lean Six-Sigma certification programs.
Lean management techniques have the power to transform a variety of industries, but the process can face different obstacles depending on the industry involved. Government and nonprofit entities face unique challenges within their Lean journeys. The ILC created this event several years ago as a way to help you overcome them.
Our first virtual Lean Government Exchange will feature continuous improvement experts from the government realm. Participants will hear first-hand accounts and collect tips about what has and hasn't worked for governments on the front line of Lean. Breakout sessions will focus on three tracks – introducing, growing, and sustaining continuous improvement. You will not pre-register for breakout sessions, but they will be filled on a first-come, first-served basis.
The cost to attend this event is the same for ILC members and nonmembers – it is not limited to those in government. Anyone with an interest in continuous improvement will benefit from attending. Register a team of three or more people from your organization at the same time, and you'll receive a per ticket discount.
For more information, see this registration website or contact Tracy Schuster at tschust@iastate.edu.