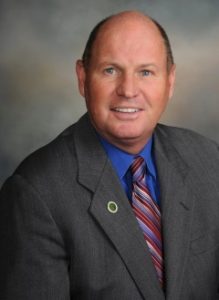 Gift giving is often a standard business practice during this holiday season.  However, you should beware if you are giving a gift to a public agency. Most states, as well as the federal government, have rules governing this practice.  Let's explore the law that applies to our state, which is called the Iowa Gift Law.
What is the Iowa Gift Law?
In 1992, the legislature passed the Iowa Public Officials Act to restrict public officials, employees, and lobbyists from engaging in certain activities that could give the appearance of impropriety and erode public trust.  One section of this act is the Iowa Gift Law.   This law prohibits the offer and/or acceptance of gifts under specific circumstances.
Iowa Code Section 68B.22 states: "Except as otherwise provided in this section, a public official, public employee, or candidate, or that person's immediate family member shall not, directly or indirectly, accept or receive any gift or series of gifts from a restricted donor."
Let's break this down a bit and take a look at a few specific words.
Gift – Anything of value given for which you did not give something of equal or greater value in return. A gift is prohibited only if the person who gave you the gift is a "restricted donor" and no exception applies.
Restricted Donor – Anyone who contracts with a public agency or is seeking to contract with it.  This includes persons involved in sales, leases, purchases, or other contracts. The term "agency" includes all public bodies covered by the statute, including a city, school district, or county.
Basically, this means that if you are either attempting to or currently doing business with a state agency in Iowa, then you are considered a restricted donor.  Proceed with extreme caution before giving anything of value to a public official or employee or their family members.  See the resources below, and consult legal advice if you are unsure how to interpret this law.
For more information, check out these resources:
Iowa Gift Law Q&A Handbook – www.purchasing.iastate.edu/policy/giftlaw
Table of gift restrictions in each state – http://www.ncsl.org/research/ethics/50-state-table-gift-laws.aspx
For more information, contact Andy Alexander at andyalex@iastate.edu or 402-547-0333.