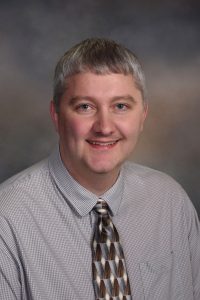 No one will buy your product or service until they become convinced that it will meet their needs. But before that can happen, potential customers have to somehow learn that you exist and what you can offer.
CIRAS wants to help with that.
Next month's "Meet the Buyers" event in Johnston is designed to be a get-acquainted meeting where participants on both side of the government procurement process can learn about each other.
The two-hour event will include presentations from government procurement officials describing what they buy and what types of information go into making those decisions. Would-be government contractors also will get the chance to introduce themselves to the purchasers, as well as the chance to build connections among themselves.
"It's a networking opportunity for businesses, but also for the agencies," said Justin Niceswanger, a government contracting specialist with the CIRAS Procurement Technical Assistance Center (PTAC). "They can learn more about each other. Businesses can learn more about the needs of the agencies, and the agencies can learn potentially about some new solutions to their needs."
"It'll be mutually beneficial to both sides."
The list of participating government agencies includes the Des Moines Regional Transit Authority, the Iowa Department of Administrative Services, Iowa Area Education Agencies, Des Moines Area Community College, the Army National Guard, and the city of Ames.
For more information, contact Justin Niceswanger at jnice@iastate.edu or 515-509-9565.