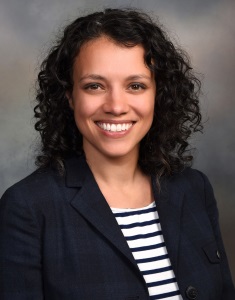 If you've done any work in with the federal government (either as a vendor or grantee) you most likely have been required to register for a proprietary DUNS number through Dun & Bradstreet. The DUNS number, which was created in 1962, has been the official verification number for entities to register with the Federal Government since 1998 (once it was codified by the Federal Acquisition Regulation, aka FAR).
But the General Services Administration (GSA) opened up the contract to new bidders last year, and alas, Dun & Bradstreet lost out to Ernst and Young this past March. This change is happening at the same time that several federal websites are combining into a single, easier-to-use site that currently resides at https:/beta.sam.gov. On one hand, it's nice to see the federal acquisition process simplified in a few ways. On the other, it just means you as a client might need to adjust your processes a bit so you can stay on top of these changes and ensure a smooth transition.
What does this mean for you?
The good news is that we are just entering the final transition phase, which will be fully complete by December 2020. Until then, it is business as usual. If you have any business or location changes to make in the next year and a half with Dun and Bradstreet, you will continue to work with them to update your DUNS number as need be (and also update your Federal SAM registration as appropriate). As always, if you have a question on this process, reach out to your local PTAC counselor! We are here to help.
What happens after the transition is complete?
The good news is that the whole purpose of this transition is to make the process simpler for you, the business and potential vendor to the federal government. Your new number will be called the Unique Entity Identifier (or UEI), and will be automatically assigned in the new SAM registration system.
* If you already have a DUNS and a SAM registration, your old DUNS will be saved for reference, and you will automatically be assigned a new UEI.
* If you have not yet registered for a DUNS or are on SAM by end of December 2020, you will be registered in the new system. You can obtain your new UEI on the soon-to-be updated SAM.gov website prior to finalizing your entity registration on the same site.
What makes this new UEI so special?
First of all, the new UEI will be 12 digits long, not 9 digits like the current DUNS number. If you think this might affect your own accounting or digital systems, it's good to be aware of this change now. In addition, there's a whole host of other rules/guidelines for these numbers, including:
Numbers will not start with a zero (to avoid formatting problems on spreadsheets).
UEIs will not be case sensitive, and will not include the letters "O" or "I" to avoid confusion with numerical characters.
A full breakdown of the numerical standards can be found here.
To check out an informational video from July 25, and for further details on this transition over the next 18 months, visit: www.gsa.gov/entityID. Or again, feel free to reach out to your local PTAC counselor with any questions.
For more information, contact Samantha Ferm at siferm@iastate.edu or 319-333-9558.