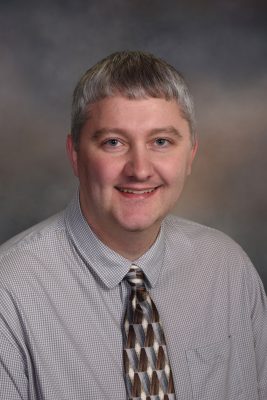 No, this isn't an article about spring water or hot tubs!  "SPA" stands for "Simplified Purchase Agreement," a method of purchasing set up by the Government Publishing Office (GPO) and available to use by various federal agencies for their printing needs.  As an alternative to relying on the GPO for soliciting their opportunities, agencies typically find SPA procedures to be more relaxing (see what I did there?).
The SPA can be used for ordering various printing and printing-related services, including: Printing, binding, copying, digital imaging, graphic design, folders, promotional products, signs, posters, banners, engraving, 508 compliance services, editorial services, translations services, and more.  Federal agencies can place orders with SPA-certified local / area vendors for these products and services for up to $10,000.  Since agencies have the ability to obtain their own quotes (rather than have GPO issue solicitations and obtain quotes for them, which can take longer), orders can be placed and received with less delay.
For orders up to $2,500, federal agencies only need to receive a single quote, while at least three quotes are needed for orders over $2,500.
Sounds great, where do I start?  Before you can dip your toe in the SPA, you need to obtain a GPO Contractor's Code.  Before receiving your code, you must first obtain a (free!) DUNS number, register in a GPO system, and submit a W-9 form, a payment enrollment form, and (if applicable) some printing samples.  Go here for more detailed instructions.
Once I sign up, the orders will be pouring in, right?  If only it were so easy!  Similar to various indefinite-quantity contracts and blanket purchase agreements, simply receiving an agreement with a government agency such as GPO will not automatically result in sales.  It is very important to market your services to federal agencies and tell them how you can help them with their printing needs through this program.
Who do I contact?  Just as contractors must go through some steps to get approved for the SPA, federal agents must likewise fill out forms and take training before they're eligible to use the program.  One useful feature of the SPA is access to an online database.  The database can be used by agents to identify qualified contractors, and contractors can use the same database to view participating agencies!
Sometimes the database will even include agencies' Points of Contact and their contact information.  This can be a convenient tool to check in directly with users of the program, introduce yourself and your services, and see if they have any current or upcoming needs.  Other agencies may show up in the system but not share Points of Contact.  After a phone call to these agencies' offices, and getting transferred one or two times, you may be able to figure out who's using the program and touch base with them as well!
What if you know of another federal agency with a local office not in the database?  Do they have printing needs?  Maybe it's worth contacting someone in their office, see how they currently handle their needs and, if the SPA might be a good fit for them, do a little education about the program.  You might become their go-to vendor as a result!
Can I sell all across the nation?  You may…however, the SPA Program is most effective for printing companies located in the same area as the office of a federal agency.  An agency's office outside your area is less likely to work with you because, not only are there are often other printing companies closer to them, but the nearby companies can deliver faster than you can – government agents can pick up the materials.  Many agencies have needs with very short turnaround times. They need a quick competitive quote, and they need the product delivered in time.  Responsiveness is the key!
Contractors who wish to get registered for the SPA program and do work in their local region need to work with the GPO office in Chicago, IL, but you can also establish accounts with other offices if you wish to pursue work in other regions.
Where do I send the invoice, and how do I get paid?  Contractors sometimes get confused on where to send the bill, and provide it to the agency which requested the work.  Invoices must be sent to GPO, and they have to be accompanied by a copy of the work order including a proof of delivery signature.  GPO typically takes 30 days after receipt of an acceptable invoice before making payment, and payment is usually made via Electronic Funds Transfer (EFT) / direct deposit.
What are some other common pitfalls for contractors?  Here are a few…
Be sure to identify all costs in your quotes, including freight (if using a delivery service). You can't add costs after the fact!
If you're asked for a proof of something prior to production, don't move forward without gaining the appropriate permission to proceed! Sometimes agencies don't move forward with the order, and you'll only be paid for the proof.
A "ship date" means the delivery date (product is in the hands of the customer), and not the "it's in the mail" date.
If your company provides products and services that are covered under the SPA program, be sure to check out the GPO's Simplified Purchase Agreement webpage, which provides information about the program and how to register:
For more information, contact Justin Niceswanger at jnice@iastate.edu.