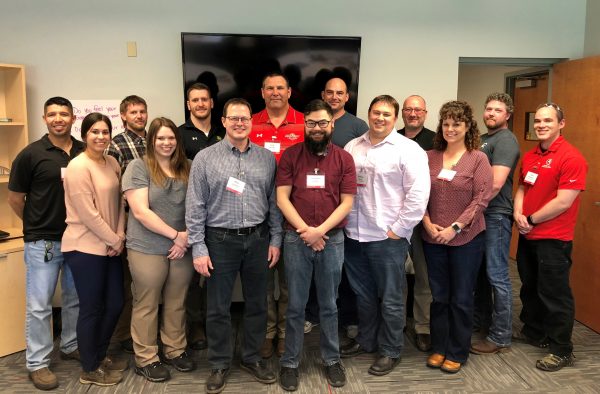 "I guess we kind of knew at some level that issues existed," said Shannon Soupiset, senior director of operations for Genesis Systems Group. "But what we didn't know is that most of the safety issues in the plant centered around this one area… I think what this event did was it made us realize that, if we had to pick one thing to fix that would have a substantial benefit on safety, that material flow would be it."
Soupiset's assessment came after 14 participants spent a day evaluating the Genesis factory as part of a Lean Safety event held by the Iowa Lean Consortium on May 21-22.
Attendees spent the first day listening to author and consultant Robert Hafey demonstrate how companies can create world-class safety cultures by improving employee engagement, building trust, and showing team members the value of a lean environment.
For Day Two of the event, participants took the tools they had been taught and applied them to Genesis Systems Group.
"They kind of left us with a long list of things to look at," Soupiset said. "At the end of it, there was a recognition that if we just figure out how to help the employees manage the movement and handling of our large pieces of metal, that would have a substantial effect on safety."
Genesis Systems Group intends to spend the next six to nine months planning and implementing a system of upgrades that will eliminate as much material handling as possible, he said. "Because the easier we can make it to handle these things, the easier it will be for employees to do their jobs."
For more on the benefits of Lean, visit www.iowalean.org.