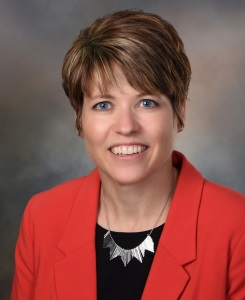 This daylong event is designed to help anyone who works in healthcare or anyone who simply has a general interest in continuous improvement. A keynote speech by Cindy Werkheiser, vice president of service excellence & process improvement for Monroe Clinic in Monroe, Wisc., will be followed by breakout sessions on three tracks – introducing, growing, and sustaining continuous improvement.
[Event organizers believe the three-track format is crucial to helping companies get the most value out of this event. Businesses are strongly encouraged to bring at least three people and share information within companies. Toward that end, firms will receive a per-ticket discount if they register a team of three people from the same organization.]
Monroe Clinic is a rural, integrated hospital and outpatient clinic with roughly 1,100 employees located approximately 35 miles south of Madison, Wisc. Werkheiser's keynote speech will describe how the organization created a foundation of A3 thinking to improve daily operations and overall performance. The clinic has integrated Lean into all aspects of its business model, including job descriptions and interviews, daily operations, standard work, and coaching. It is committed to developing people across the entire organization – both clinical and nonclinical employees. Improvement is not completed or owned by Lean facilitators but instead is driven and executed by the people who do the work.
Werkheiser will describe how, over six years, Monroe clinic posted a 150 percent improvement in employee engagement, from the 33rd to the 83rd percentile. This lead to continued and sustained improvement in patient experience, quality, safety, and financial performance. Several strategic initiatives created the fertile ground for Lean to become rooted in its culture.
For more information click this registration link or contact Tracy Schuster at tschust@iastate.edu.