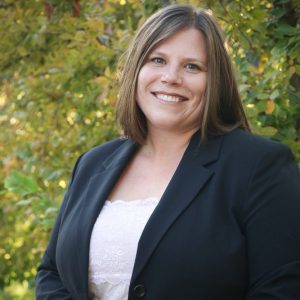 Any manager or executive who has a familiarity with Lean has learned problem solving skills. But no one person can solve a company's problem by herself. If your business is ever going to capitalize on the true value of Lean thinking and tools, than your company is going to have to share its Lean knowledge beyond just a few people.
Parker, who wrote Chapter 6 of the book Practicing Lean, has worked with the Iowa Lean Consortium to create this highly interactive 3½-hour event. The goal is to help organizations develop an entire team of problem solvers by learning and practicing the 5 C's of Lean. Attendees will walk away with a solid action plan for moving their teams forward – as well as with insights on how to make the transition from being Chief Problem Solver to a problem-solving coach.
Parker is an expert with more than 15 years of experience in operations leadership across retail, service, and manufacturing environments. She brings an open, honest, vulnerable, and engaging approach to Lean Leadership Development.
Parker is scheduled to deliver the event, "Develop and Coach a Team of Problem Solvers," twice next month – on June 25 in Mason City and again on June 26 in suburban Des Moines.
For more information, click one of the two registration links abovre or contact the Iowa Lean Consortium at ilc@iowalean.org.