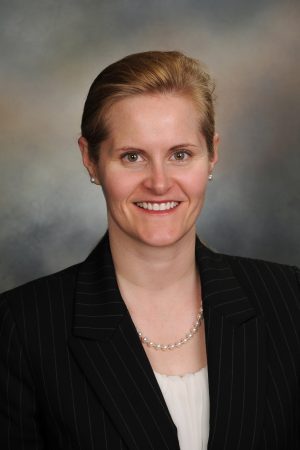 As our counterparts at College of Engineering News noted earlier this week, this award exists to recognize Iowa State Staff members who have demonstrated "outstanding accomplishments unusually early in their professional careers."
We'll let Cyclone Engineering say the rest:
At CIRAS, Donald works with Iowa manufacturers to develop and implement strategies to find new customers and grow sales.
Since joining CIRAS in 2015, Donald has established herself as an exceptional project manager that delivers real change for Iowa companies.
In her four years at CIRAS, Donald has created a new service area in strategy deployment, helped over 25 different Iowa businesses and generated nearly $70 million in financial impact. Donald's accomplishments are driven by an unparalleled ability to develop meaningful and productive relationships with clients, Iowa State employees and numerous other public and private resources.
Donald has more than 12 years of experience developing strategic plans in the manufacturing, publishing and higher education sectors. She is a certified Project Management Professional through the Project Management Institute, and holds a B.A. in psychology from the California State University Bakersfield and an M.B.A. from the University of Iowa.
Congratulations, Joy!