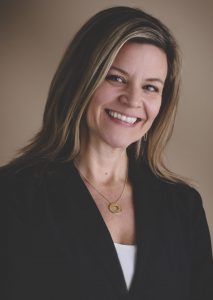 The Federal Emergency Management Agency (FEMA) has a FEMA Industry Liaison Program that exists to establish strategic relationships with suppliers and stakeholders and to serve as a source of information for suppliers seeking to do business with FEMA.
Here's what FEMA recommends for a companies that want to register with the agency:
Reach out to your local Procurement Technical Assistance Center (PTAC) and set yourself up as a client. [See http://www.aptac-us.org/ for info on other states; CIRAS is the PTAC for Iowa.
Register in the System for Award Management (SAM) at SAM.gov.
Make sure you check the box for Disaster Response.
NOTE: THIS IS FREE. Please be aware there are many entities out on the web who replicate the services of federal government agencies for a fee. You should never pay to register to do business with the government.
Understand FEMA's mission and goals (https://www.fema.gov/industry-liaison-program):

 Robert T. Stafford Act. In accordance with the Robert T. Stafford Act (specifically Section 307), FEMA's goal is to seek local companies within the disaster area for goods and services related to a specific disaster when practical and feasible.
Emergency Support Functions (ESFs). ESFs may be selectively activated for both Stafford Act and non-Stafford Act incidents. Resources coordinated though ESFs are assigned where needed within the response structure. Regardless of where ESFs may be assigned, they coordinate closely with one another to accomplish their missions.
If an area has been declared a disaster or you believe a disaster declaration is imminent, this may be an opportunity for you to do your homework, research that local area and businesses residing in that area and do outreach to partner with them to supply what government agencies need! Ask your PTAC for help in identifying businesses in those areas!!
State Emergency Management Agencies: During emergencies, each state coordinates the activation and use of resources needed to support the local governments in responding and recovering from emergency and disasters.
In Iowa, this happens through:
Iowa Homeland Security & Emergency Management Department
7900 Hickman Rd., Suite 500
Windsor Heights, Iowa 50324
(515) 725-3231
(515) 725-3260 FAX
www.homelandsecurity.iowa.gov
[Also, don't miss our upcoming CIRAS webinar on March 19, highlighting this agency's new online vendor form!]
Register your business with FEMA by submitting this Vendor Profile Form to fema-industry@fema.dhs.gov. Note, just being on the registry doesn't guarantee you contracts. You will need to do your research to understand which contracts might make sense for you to pursue by marketing your services to the correct agency.
Are you a GSA schedule holder? If you are, you may have a unique "in," since GSA's Disaster Purchasing Program allows state and local governments to buy supplies and services directly from all GSA schedules.
To keep up to date on Disaster Declarations, visit https://www.fema.gov/disasters.
As you can see, wading through the information above, it may be tricky to get in front of a disaster situation. But if you start doing your research now and make sure those forms and registrations are complete, you can position your business for future success!
For more information, contact Melissa Burant at mmburant@iastate.edu or 563-726-9958,