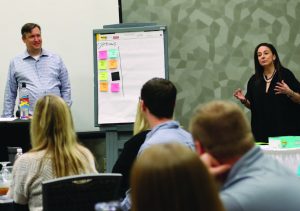 It's the dawning of a new era for the Iowa Lean Consortium, and Teresa Hay McMahon is focused on a new world of service.
McMahon, executive director of the ILC since 2015, just finished leading the consortium through a new phase of its evolution. On July 1, the ILC formally moved under the CIRAS umbrella as part of a merger that's intended to give both entities more resources to achieve their goals.
For CIRAS, the combination provides a new tool for the effort to alleviate Iowa's lack of workers in manufacturing, health care, and other industries. For the ILC, the change means a chance to get more involved in making Iowa companies more productive.
"The most important thing is that we'll be able to provide better services and support to our members," McMahon said. "Joining CIRAS will give us the resources to help our current and future members like never before. I think that's going to be a big thing."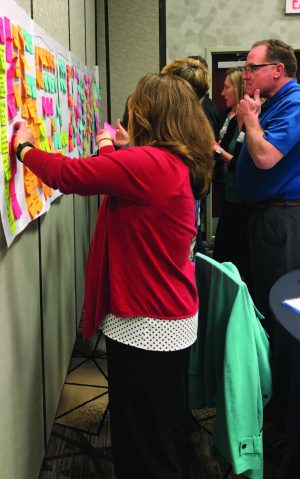 CIRAS director Ron Cox first broached the topic of a merger in discussions with McMahon last fall as a way to help both organizations focus more directly on their missions. The CIRAS Advisory Board and the ILC Board of Directors tentatively approved the merger earlier this year, followed by a final vote in April.
The ILC board, which is made up of nine members from companies that belong to the consortium, will continue to exist as an advisory entity that will be deeply involved in advocacy and strategic direction.
"One of the things that was important to the ILC from day one was that this be a member-driven entity," McMahon said. "We look to our members to tell us what they need. That's a big role for the board to fill."
Cox said a union with the ILC will help CIRAS accelerate its goal of getting Iowa businesses to think and act more efficiently. Lean manufacturing techniques, as pioneered by Toyota Motor Company in the 1980s, are a proven way to help organizations operate more productively. But a recent survey showed that only 19 percent of Iowa businesses have extensively implemented tools such as Lean.
Iowa industry leaders view productivity improvements as a major part of meeting the state's goal of boosting manufacturing GDP from $29 billion to $32 billion by 2022.
"We can't assume that a large number of new workers is going to materialize in Iowa," Cox said. "Iowa has had workforce difficulties for a long time, and companies are going to have to embrace new ideas if they hope to continue growing without additional people. For the foreseeable future, growing the company is likely going to require that you grow through operational excellence."
"Lean is a very effective way to get there," Cox said. "We intend to recruit dozens of new members for the ILC and encourage as many companies as possible to take advantage of these productivity tools."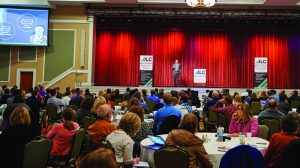 McMahon is hopeful that CIRAS' statewide network of experts will make it easier to spread the message and encourage more Iowa organizations to join the 130-member ILC. CIRAS is currently working with the ILC board on a strategy to grow the consortium in a controlled manner.
"The ILC clearly is an underutilized resource," Cox said. "I am looking forward to working with Teresa and the board to increase the membership, bring more speakers to Iowa, and enhance the interactions between members. I believe the consortium will be a critical partner for forward-looking companies. I'd love to see the ILC membership double in the next two years."
McMahon believes the pool of people who might benefit from Lean remains a deep one.
"We've barely scratched the surface of what could take place in Iowa," she said. "There are thousands of manufacturers out there. There are all kinds of service companies. There are more hospitals and clinics. There's more to do in educational institutions, and we really haven't touched K–12.
"It's a world of opportunity."
> For more information, contact Teresa Hay McMahon at thmc@iastate.edu or 515-715-0293.
> The ILC Fall conference is scheduled for October 23-25 in West Des Moines. Click here for registration info.
A version of this article was published in the Summer 2018 edition of CIRAS News. To read more of that edition or others, please explore elsewhere on our website.