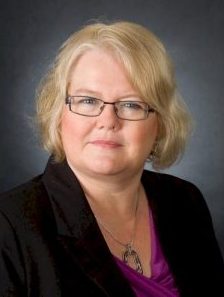 At West Liberty Foods, we certified our facilities ISO 14001 in 2003. In 2011, President and CEO Ed Garrett attended a best practices presentation given by Frito-Lay. Shortly after he committed our company to achieving Zero Landfill™ certification. At the time, our waste-to-landfill per year measured 7.5 million pounds. I led a one-year effort including 1,900 team members with champions across core teams, which resulted in receiving third-party verification from NSF International as Iowa's first Landfill Free™ business. Over 60 waste streams from facilities in West Liberty and Mount Pleasant, Iowa; Bolingbrook, Illinois; and Tremonton, Utah were diverted to recycling, composting and (as a lowest priority) waste-to-energy incineration.
Most businesses ask, "How much did that cost?" And they would be asking the wrong question. West Liberty Foods may have initially invested in the program and certification, but that is not how responsible businesses calculate return on investment. After certification, we saw an immediate increase in national media attention and customer contracts, while waste costs have continued to decrease. Our cost to divert is $45.43 per ton compared to landfill prices of $96.43 per ton. Those are significant returns, not costs.
Gerald Lessard, former VP and COO of West Liberty Foods, said, "We've done our small part, and we hope other businesses take a look and duplicate what we've done. If we all work together, our grandchildren won't have to be concerned with some of these issues. That's the definition of a legacy. We've started something today that we hope will impact future generations." In 2016, Perishable Distributors of Iowa achieved Zero Waste™ certification from the U.S. Zero Waste Business Council. We hope many more follow in our footsteps, and so freely share our story.
West Liberty Foods was a founding member of the Iowa Sustainable Business Forum (ISBF) in 2014. Others include Barilla America, Casey's General Stores, Frontier Co-op, Principal Financial Group and ISU's Center for Industrial Research & Services. As president of this new industry association, sharing best practices business-to-business has been one of the fastest ways we have progressed on our environmental and social performance. Other member businesses include: Allsteel, CURRIES-ASSA ABLOY, Bankers Trust, Hach, Kemin Industries, Kum & Go, McFarland Clinic, Meredith Corporation, Perishable Distributors of Iowa and Siegwerk. Dozens of other local companies considering membership attend our webinars, roundtables and tours.
Member-driven topics slated for 2018 include: employee safety and wellness, transportation and fuels, recruitment and retention, plus energy efficiency and renewable generation. Last year, we dove into waste reduction and packaging, water conservation and quality, as well as marketing and reporting on sustainability. Every conversation includes the financial business case for implementation. Whether through risk mitigation, cost savings or revenue generation, both social and environmental initiatives can have a payback—if you approach them correctly.
Our ISBF Executive Director, Adam Hammes, published a new book in February, Sustainable Business in Iowa: How Leading Companies Profit from Environmental and Social Responsibility. In it, he highlights over 30 business case studies from West Liberty Foods, ISBF business members and other leading companies across the state. Proud to be included, we were also excited to see a manual written for how to profitably tackle the most common environmental and social issues facing business today. Each recommendation is backed by research and an Iowa business success story.
If your business wants to take your environmental and social performance to the next level, I invite you to consider joining a webinar, roundtable or member tour with ISBF this year. I also invite you to pick up a copy of Adam's book as a tool for positive, profitable change.
Michele Boney is director of environmental, health & safety at West Liberty Foods and president of the Iowa Sustainable Business Forum. You may email her at michele.boney@wlfoods.com.