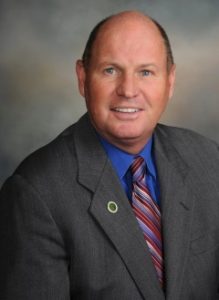 One key market for selling your products/services involves local governments – the host of towns, cities, and counties located throughout Iowa.
Normally, the first step in doing business with local governments is to contact the municipal clerk, the county auditor, or the city Procurement Office/county Purchasing Department. This can be accomplished by personally visiting their offices to learn about their bid opportunities. If that's not practical, you can research their websites for notices and submit your bid online/email. Or, you can simply email your company capability statement to each government's Point of Contact (POC).
As one example, bid opportunities for Council Bluffs can be found on the city's website at http://www.councilbluffs-ia.gov/2069/Purchasing (where you also can register your business to receive bid notices by email).  As another example, West Des Moines posts its bids at http://www.wdm.iowa.gov/business/rfp-bid-postings, and a typical county such as Boone can be found at https://www.showmeboone.com/purchasing/bids/current-bids.asp.  With more than 947 incorporated towns, 99 counties, and 10 major cities in Iowa, it is important that you be systematic. Develop a marketing plan, and track results.
Theisen Cleaning, a Woman-Owned Small Business (WOSB) that provides janitorial cleaning services, is a great example of how it can be done. Joe Theisen, the owner's husband and a company employee, developed a marketing plan that focuses on a 60-mile radius around the Theisen Cleaning base in Neola, Iowa.  With a list of towns and a map provided by the CIRAS Procurement Technical Assistance Program (PTAP), Joe was able to identify the 172 towns, 15 counties, and 1 major city that are located within a one-hour drive from the company's door. He then prioritized the local government list from largest population to smallest and begin emailing a company capability statement to each local government. Along with that, Joe sent a statement indicating that Theisen Cleaning would like to sell its products/services to their government and a query about how to view those bids and become listed on their updates.
Joe Theisen emailed all his local governments and received feedback from 36 of them. He eventually contracted with two of them.  His Phase II effort (now that he has a listing of POCs in each local government) will be to email them again with his capability statement as a follow-up.  His marketing plan is to continue this effort each quarter during 2018. The goal is to contract with at least 10 percent, or 17, of his area local governments.
As always, if you have specific questions related to conducting business with local governments – including help compiling a list of Iowa towns, cities, counties, etc. – please reach out to your CIRAS government contracting specialist for your region!  We are here to help you!
For more information, contact Andy Alexander at andyalex@iastate.edu or 402-547-0333.