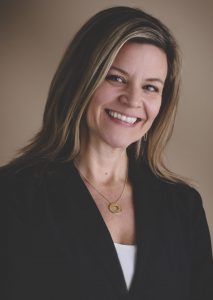 This year, we have worked tirelessly to develop panels of experienced government primes who will be addressing a number of hot topics.
Panel discussions will include:
-The SBA's Mentor Protégé All Smalls Program. Have you heard about this great program? During this session, we will share a program overview and why it makes sense for both small and large businesses to explore this new opportunity. Then we will hear from both large and small business panelists on the impact and lessons learned from their experiences.
–Cybersecurity. NIST 800-171. CDI. DFARS 252.204-7012. What does it mean? And what resources are available to determine if you are compliant? We will have a panel of cybersecurity experts discussing industry, government contracts, and the legalities of it all.
–Myth Busting: Preference Programs. What are they? Which ones allow for a set-aside? How best can I use my preference program to leverage my business opportunities, as a prime and as a sub?
-The Secret Weapon of FBO.gov. In this session, we will show you tips and tricks for maximizing government websites, and we'll connect you to valuable industry contacts doing business in the government sector.
This purpose of this conference is to allow all attendees, whether large businesses, small companies, or government, to walk away with added connections and resource tips to strengthen their federal market opportunities and knowledge.
You just need to come open to the experience, ready to connect and learn!
Event Highlights:
– Connect with Contracting and Requirements Personnel at the Rock Island Arsenal and supported commands
– Network with large Government Prime Vendors and other Small Businesses who may be interested in forming partnerships
Our current confirmed exhibitors and panelists include:
U.S. Army Corps of Engineers- RI District  (USACE)
Army Sustainment Command  (ASC)
Army Contracting Command    (ACC)
Joint Munitions Command (JMC)
Rock Island Arsenal Garrison
Joint Manufacturing and Technology Center (JMTC)
Quad Cities Chamber & Illinois Defense Industry Adjustment Program
CIRAS
Procurement Technical Assistance Center, IL/IA  (PTAC)
National Defense Industry Association (NDIA), SCORE of the Quad Cities
Small Business Association (SBA) Illinois District
General Services Administration (GSA)
KBRwyle
FLUOR
Vista International
T&T Materials
Sterling Business Machines
Collins-Russell 8A Joint Venture, LLC (Russell Construction)
Tanis, Inc.
Parsons
Octo Consulting
Technica
Flint Cliffs Manufacturing
Supply Core
Sandstrom Coating Technologies
AECOM
Chenhall Staffing
Air Control Inc.
ProCircular
If you are interested in developing your federal market, this is an event you should attend. So dust off those Capabilities Statements and get registered!
If you need help determining an effective strategy for making the most of this event, reach out to your PTAP Counselor and we will get you prepped and ready to go!