CIRAS projects have a big impact on Iowa and its communities.
One of the things we do is to help companies find their way around a scarcity of workers. Sometimes, that means helping them reach out to graduating students:
[Read More ...]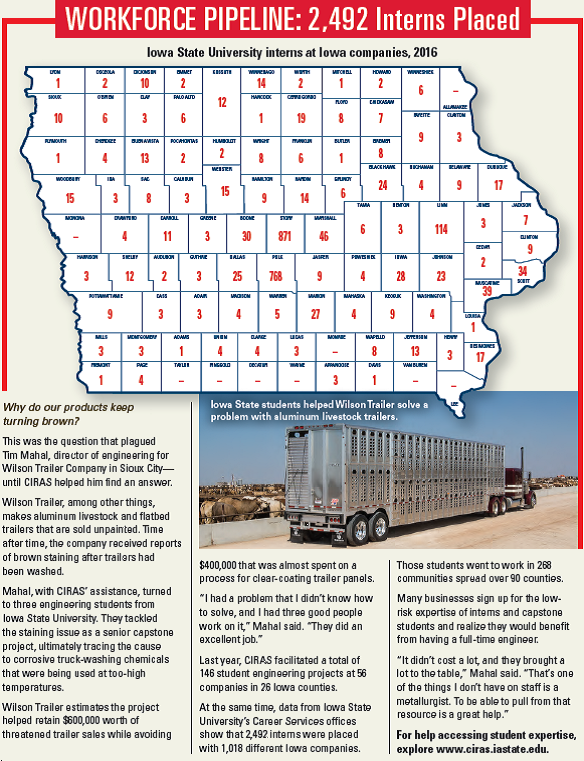 A version of this article was published in the Winter 2018 edition of CIRAS News. To read more of that edition or others, please explore elsewhere on our website.