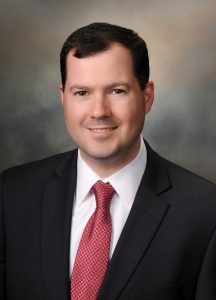 As the old saying goes, it's not what you know but who you know.
Thanks to Google, online forums, and social networking sites, a lot of people will tell you that old saying is out of date. Our experience at CIRAS is that it is more true than ever. Searching the web for solutions to problems is great, but sometimes it is the personal connection that makes it real, and helps you implement real change within your business.
Every day, our CIRAS experts see one company's biggest issue solved by another company an hour away. In fact, the need for networking has grown so much, it has been identified as a key strategy in the Governor's Year of Manufacturing initiative.
So, in 2018, CIRAS is expanding our suite of in-person networking activities. CIRAS and our partners will offer three distinct types of networking:
Matchmaking Events: Targeted one-on-one interactions focused on creating a business relationship
Industrial Supplier Matchmaking & Networking: April 2018 (Cedar Rapids) and November 2018 (Quad Cities)
Government Contracting Matchmaking Events: TBD
Peer Networking: Focused group networking events to help you learn best practices and develop relationships
CIRAS Government Contracting Partnership and Networking – Construction (Spring 2018), Manufacturing (October 2018)
Targeted Small Business Roundtables (Dates TBD, contact Leah Barton (bartonl@iastate.edu)
Peer Groups:
Iowa Sustainable Business Forum (www.iowasbf.org)
Iowa Lean Consortium        (www.iowalean.org)
Siouxland Lean Consortium (www.siouxlandlean.com)
ABI BizWise
LeanWise: Peer group of lean practitioners in southeast Iowa
Marketwise: Peer group of sales and marketing professionals in northeast Iowa
For more information, contact Holly Mueggenberg (hmueggenberg@iowaabi.org)
ABI Operational Excellence Roundtable
Peer group of plant managers and manufacturing executives facilitated by ABI and CIRAS
For more information, contact Kathy Anderson (kanderson@iowaabi.org)
ABI CFO Roundtable
Exclusive programming for chief financial officers of ABI member companies.
For more information, contact Kathy Anderson (kanderson@iowaabi.org)
Regional Networking: Informal regional activities to expand your network and build relationships
Watch CIRAS' calendar for dates and locations!
Mike O'Donnell can be reached at modonnll@iastate.edu or 515-509-4379.