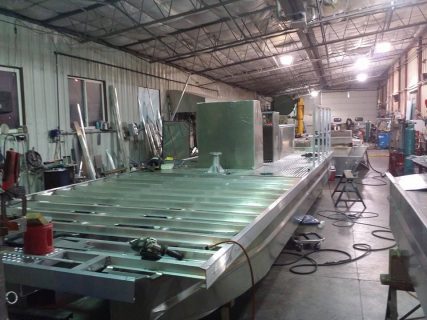 Kristy Carrier looked around one day and realized she was drowning.
Clark Boat Company, a small watercraft firm in Bellevue, started in 1960 as a maker of commercial fishing vehicles and weekend pontoon boats. But time shifted the company toward a focus on selling tailor-made boats to government agencies.
Carrier, the founders' daughter, took control four years ago and realized she had no idea how things worked.
"I was lost," she said. "I used to have a porcelain doll business. Then, my parents passed away, and I end up running the boat business. That's quite a switch."
Today, roughly 70 percent of Clark's sales come off something called the GSA Schedule—essentially an ordering agreement for preapproved businesses that's maintained by the U.S. General Services Administration to streamline federal government shopping.
"On the whole, it's similar to Amazon," said Beth White, a government contracting specialist with CIRAS' Procurement Technical Assistance Program (PTAP). "It's a store with many aisles, each containing different products or services. If you sell a particular product that's in one of those aisles, you can submit a proposal. Then, the government reviews it all and decides, 'Yes, you're OK to sell in our store.'
"Just because you're on the shelves, though, doesn't mean anyone will ever buy your product or service."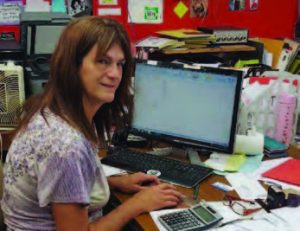 Carrier now regularly uses CIRAS' help to market and maintain the schedule, including pricing adjustments. "Without you guys helping us, I would have been in trouble. Because you can't find people who understand GSA in a small town."
General Services Administration schedules can be valuable tools for some businesses, White said. But she urges companies to seek guidance from CIRAS before they pursue one.
"It can be a great tool, but not every company is like Clark Boats," White said. "CIRAS can help you figure out whether the GSA schedule is right for the needs of your business."
> For more information, contact Melissa Burant at mmburant@iastate.edu or 563-726-9958.
 A version of this article was published in the Fall 2017 edition of CIRAS News. To read more of that edition or others, please explore elsewhere on our website.