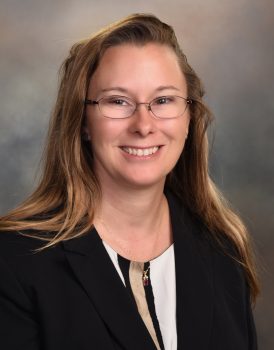 As one of CIRAS' chief points of contact, you've been inside hundreds of business over the past several years. What's the biggest change you've seen happen in an Iowa company?
The biggest change I've seen from an Iowa company that requested my help was in Good Manufacturing Practices (GMP) in relation to the U.S. Food Safety Modernization Act (FSMA).  This firm was struggling with coming into compliance with FSMA on their GMPs.  They took my recommendations to heart and did a massive equipment and facility makeover.  This firm wanted to keep Iowa jobs, improve product quality, and ensure food safety.  They did it.  Business is thriving for them.
Tell me what a client should expect the first time that you meet with them. 
A client should expect a goal-driven, jack-of-all-trades approach to projects in food safety.  My education and background are in chemical engineering, but my background is diverse.  I enjoy helping people and finding options that work for businesses.  It is my pleasure at Iowa State to work both for CIRAS and Agriculture and Natural Resources Extension and Outreach and be able to draw from a great pool of resources to make a difference in food safety as a team with companies.
How many miles do you drive in a given year?
Thousands.  The miles add up between projects and the occasional road trip for vacation.  It is a great way to see the beautiful land of our state and country.
What was your first job? 
My first job was teaching children how to cross-country ski.
How much time did you spend in the private sector before coming to ISU?
I spent many years in chemical engineering performing research followed by quality assurance.  Most recently, I was a food safety consultant.  Sandwiched in between my private sector endeavors, I worked for the federal government with the FDA as a lieutenant in the U.S. Public Health Service.
If you could wave your magic wand and change one thing for Iowa manufacturers, what would it be?
I would be giving every food manufacturer a Fairy Godmother who is FSMA Preventive Controls Qualified Individual (PCQI) certified.  I would also include a magic wand for her to help Iowa manufacturers with FSMA updates.