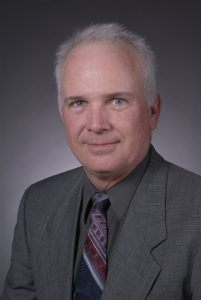 As one of CIRAS' chief points of contact, you've been inside hundreds of business over the past several years. What's the biggest change you've seen happen in an Iowa company? 
We have a client in the tooling industry. I've seen a lot of companies change – in specific areas or slowly implementing wholesale cultural change. But in a short period of time, this company made a complete change in their thoughts about the future of their business and the future of their industry.  Not only did they decide to change, they made significant financial investments in changing what they are and who they are, all focused on growth in the future.
Tell me what a client should expect the first time that you meet with them. 
Open and honest communication to build trust between CIRAS and the company. Most likely it will include a lot of listening and learning about the company on CIRAS' part. One thing it will not include is us jumping to conclusions and problem solving in the first meeting.
How many miles do you drive in a given year?
About 18,000.
What was your first job? 
My first paid job would have been a paper route.
My first job after graduating was a staff accountant in the aerospace industry.
How much time did you spend in the private sector before coming to ISU?
22 Years.
If you could wave your magic Account Manager wand and change one thing for Iowa manufacturers, what would it be?
That company leaders and management could develop and articulate a vision for the future of the company, and, most importantly, effectively communicate that vision to the entire workforce.