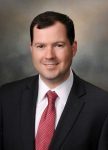 Here are some tips to make sure you create a SWOT that works for your company:
Schedule time away.  I'm not talking about a three-day retreat out of state. Walk across the street to a different building for four hours. There are really only two keys here: Make the room different than your day-to-day lineup of meetings, and remove all distractions, including cell phones.
Be honest with yourself. Strengths are not necessarily the things you have worked the hardest on or made the most improvement on. Strengths (and weaknesses) are relative to your competition. If you have 99.99 percent quality, but so does all of your competition, it probably isn't a strength.
Be Prepared. Each person participating in the SWOT should talk with their teams to get input on potential strengths and weaknesses. A team member also should be responsible for reviewing competitors' websites to inform decisions later.
Get help. Bring in somebody else to facilitate the session. An outsider will help keep you objective, offer insights beyond your four walls and make sure you stay on track. The most important factor is to find a person that fits with your company. Interview three or four potential providers, and select the one that makes you the most comfortable.
Strategy is complex. Even if your team creates the world's best strategy, you need to implement it and keep it relevant. But that doesn't mean the discussion has to begin inside a box. Start with a SWOT, and see where it takes you.
If you would like help with a SWOT or in strategic planning, contact your local CIRAS Account Manager.