Iowa has a reputation for being a low cost, low technology manufacturing base.  Our attendees proved otherwise by not only filling the room with a looming snowstorm but being surprisingly experienced at the technologies. Some attendees were experiencing Virtual Reality (digital representation) and Augmented Reality (3D digital overlaying real life) for the first time, while others were several years down the road of testing the technology and were ready to start implementing.
Mechdyne highlighted an outstanding example of how fellow Iowa-based manufacturer Genesis Systems used VR to generate an ROI in their business. Newport News Shipbuilding highlighted some of the 100+ AR projects they have already completed, some of which are already on their product floor. And Daqri gave attendees a chance to try out their new AR Helmet, which has the ability to overlay CAD models and even thermal images over your field of vision.
VR and AR are REALLY hard…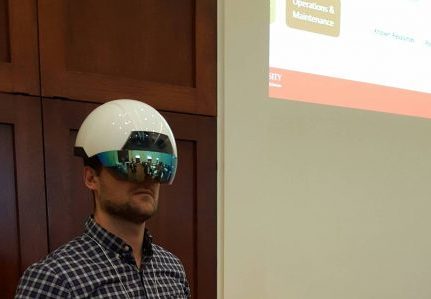 Getting full, integrated CAD models is hard, but doable. VR and AR systems themselves have become much simpler in the last few years. The bridge between them, called "authoring" is where it gets really hard. Still a mostly manual process supported by a wide array of toolsets (each with their own strengths and weaknesses), authoring is the process of taking 3D models and digitally rendering, sizing, and orienting them in the virtual or augmented world. For most companies, this is a new set of skills that is time-consuming for even the most experienced experts.
 …But they are going to get much easier in the next three to five years
Workshop attendees got some insights into where industry is going, including automatic authoring tools that can help the process go from 40 hours now to author an average scenario to roughly four hours for the same work. When you step back and see how quickly cloud-connected devices are becoming the norm, envisioning a faster way to author that information, along with continual upgrades in hardware and software, makes it clear that AR and VR are ready to make a significant impact on manufacturing right here in Iowa.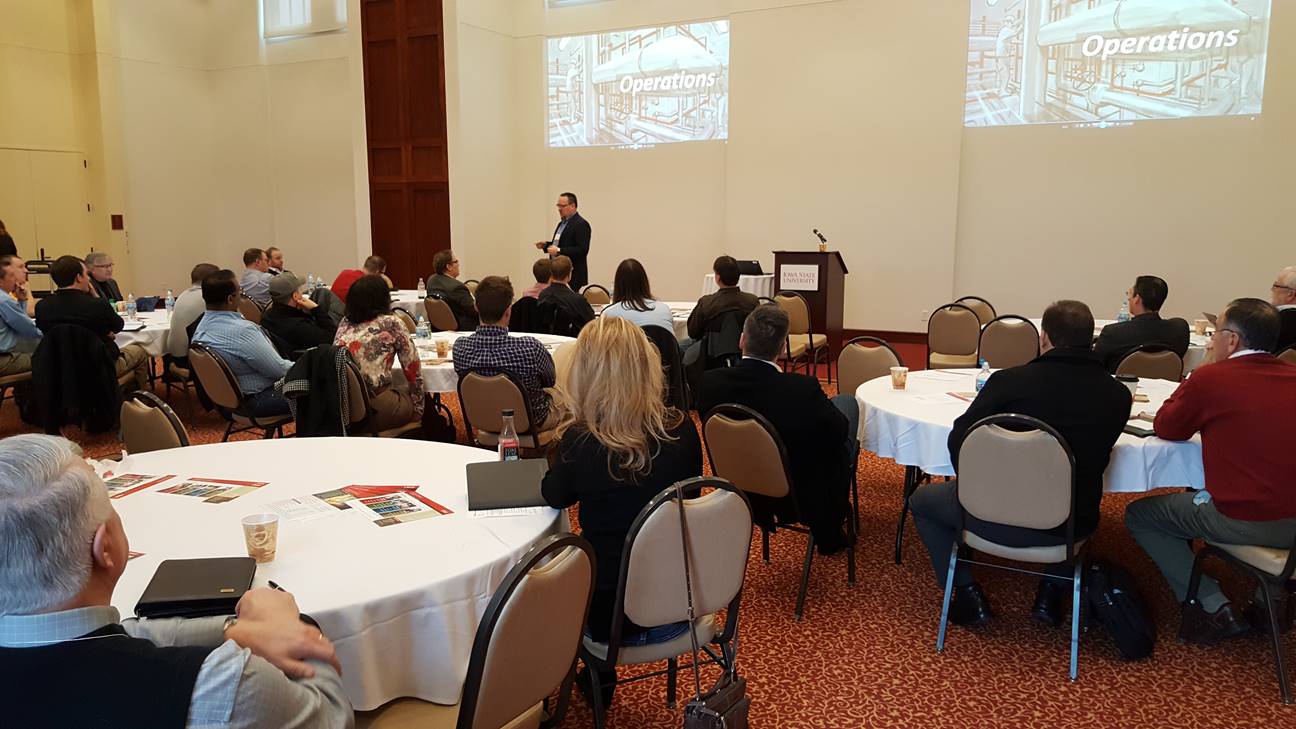 Now, while we start to investigate the next steps in AR/VR, we're also turning some of our focus to the next event in our series. On February 21, experts from Ames Laboratory team up with CIRAS to help Iowans learn about emerging materials and related manufacturing technologies.
Click here for more information. Come see where the future is going.