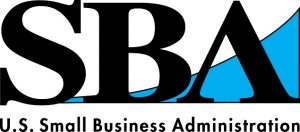 The SBA assists companies in a number of different areas including counseling, capital and contracting. Government contracting is one of the areas where CIRAS chiefly focuses.
The SBA assists companies with government contracting in three key ways:
Contracting Opportunities

: Through the SBA Procurement Center Representatives, the SBA works with federal buying offices and large business to identify potential opportunities for small businesses.

Contracting Programs

: The SBA is the certifying agency for the Historically Underutilized Business Zones (HUBZone) program and 8(a) Business Development Program.  Both programs offer advantages to companies that qualify in competing for government contracts.

Contracting Training and Outreach

:  The SBA performs an advocacy function for small businesses through outreach programs, matchmaking events, and online training opportunities.
Want to learn more about how the resources available to you from the SBA can assist you with government contracting?  Reach out to Pam Russenberger at plrussen@iastate.edu or Dawnelle Conley at dawnelle.conley@sba.gov.