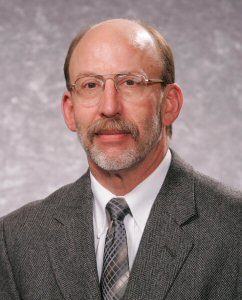 "As one of CIRAS's chief points of contact, you've been inside hundreds of business over the past 13 years. What's the biggest change you've seen happen in an Iowa company?" 
We have a machinery manufacturer that has gone from about 160 employees and to 400+, successfully making the transition from a home-grown business to a global leader. The biggest factor was the rise of the next generation of family leadership with a vision to empower people and develop a culture that made the workplace a great place to be part of.
Tell me what a client should expect the first time that you meet with them. 
They should be ready to be asked leading questions about their current business status, future goals, and challenges in attaining those goals. That helps us identify how we can help them through CIRAS, Iowa State University, and our national network of partners.
How many miles do you drive in a given year?
Approximately 28,000-30,000 miles per year.
What was your first job? 
Walking beans and baling hay.
First job out of college: Production control scheduler for an OEM manufacturer of concrete pipeform equipment.
How much time did you spend in the private sector before coming to ISU?
22 Years.
If you could wave your magic Account Manager wand and change one thing for Iowa manufacturers, what would it be?
To realize that there are many resources available to help companies manage your business and take it to the next level. You don't have to reinvent the wheel or be an expert in everything.
It's not just CIRAS and ISU – There are countless outstanding people across the state that are there to help your business, from the Iowa Economic Development Authority (IEDA), the Department of Natural Resources (DNR), community colleges, the Association of Business and Industry (ABI) and so many more.
Derek Thompson, who works with businesses in roughly the northwest quadrant of Iowa, can be reached at thompson@iastate.edu or 515-419-2163. Click here to see which CIRAS account manager is responsible for understanding business needs in your Iowa county.