Loy Van't Hul believes one of the keys for Double HH Manufacturing is a focus on getting the job done.
"We provide quality products for a wide range of industries, and who we use as an operator, whether that person has a disability or not, shouldn't make a difference," said Van't Hul, Double HH's director of manufacturing operations.
Double HH (a subsidiary of the broader Rock Valley-based Hope Haven Inc.) is one of a half-dozen CIRAS clients who exist both as nonprofit companies and as vocational rehabilitation firms, using physically or intellectually disabled workers to provide products or services.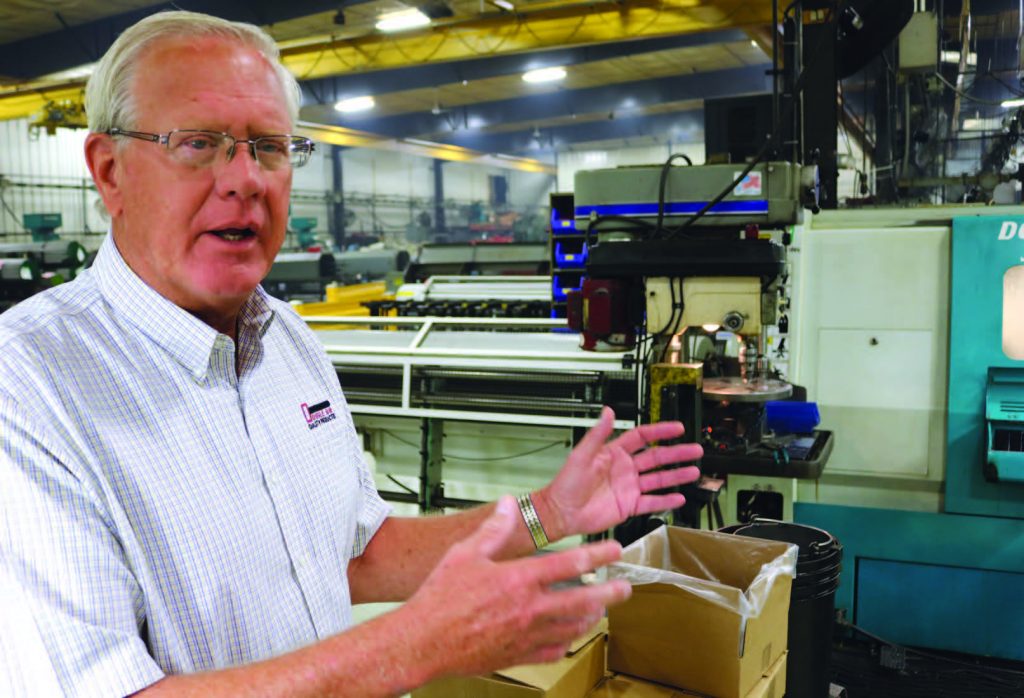 Double HH, which Van't Hul describes as a "reverse integration operation," is an outlier among such Iowa agencies in that it uses a 50-50 mix of workers, assigning daily tasks between employees with and without disabilities based on individual skills. However, "any time we need to have an employee meeting, we don't have two meetings," Van't Hul said. "We have one meeting for all of the employees."
The underlying message is that the good of the company requires everyone working together to meet customer quality and delivery requirements. The work must get done and done properly. Toward that end, Double HH long has turned to CIRAS whenever it's needed outside engineering, production, or training expertise.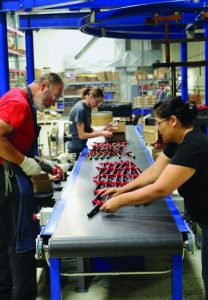 "We've worked with CIRAS a number of times over my 30+ years here, and it's been quite successful," Van't Hul said. "CIRAS has always been good about approaching it the right way—just treating it like a business and adapting things slightly."
In the past five years alone, CIRAS has helped the company improve processes, test products, and train workers to the tune of more than $1.2 million in company-estimated economic impact.
The key to the relationship, according to both Van't Hul and CIRAS account manager Derek Thompson, is CIRAS' focus on making Iowa businesses better. For Double HH to assist people with disabilities, it first and foremost has to exist.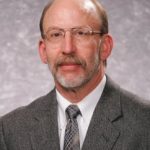 "We treat them wholly as a manufacturer," Thompson said. "The fact that they're a nonprofit or a for-profit makes no difference."
CIRAS has relationships with similar entities across Iowa, from Nishna Productions Inc. in Shenandoah to the Handicapped Development Center (HDC) in Davenport. All of them, like Double HH, depend on business success to keep social service programs viable.
"The service CIRAS provides is actually a huge help to us," said Seth Johnson, business developer at Nishna Productions. His agency recently was awarded a contract to provide laundry services for the Iowa Air National Guard at Camp Dodge and has been pursuing a similar arrangement with Offut Air Force Base in Omaha. CIRAS government contracting specialist Andy Alexander has helped the company decipher complex federal regulations and connect with federal purchasing officials.
Procurement practices don't always come naturally for people drawn to work at nonprofit social service agencies, Johnson said. But finding high-volume, consistent contract work is imperative for Nishna's fledgling laundry, which officials hope will one day grow to support other training opportunities.
"This is a huge market for us to grow our market share in laundry services," Johnson said. While Nishna has experience with other government contracts, CIRAS "has been a great resource for us."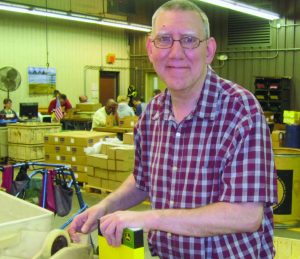 North Iowa Vocational Center (NIVC) in Mason City likewise sought CIRAS' help several years ago, eventually leading to NIVC's decision to fold a money-losing can-sorting business. CIRAS last year helped NIVC launch a new sideline business selling wooden cremation urns. Since then, the focus has shifted to streamlining and strengthening a business selling custom-made pallets and crates.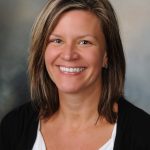 Sherry Becker, executive director for NIVC Services Inc., said the relationship with CIRAS "continues to help us improve our operations and . . . become even more businesslike. We will need to continue to focus on product-oriented, marketing-driven products to help us accomplish the bigger vision of helping those with barriers find work."
Sometimes, nonprofits do require an extra layer of assistance. CIRAS government contracting specialists Beth White and Melissa Burant recently arranged a meeting between several Iowa nonprofits and federal officials who administer a government set-aside program for such agencies. A vocational rehabilitation facility can receive preference from government purchasing officers if the business qualifies as an "Ability One" agency, but the nonprofit still must understand the process and know how to market itself effectively within that system.
"It's very similar to what we do with other companies," Burant said. "But in other ways it's also very different. . . . We help some places a little bit differently, because it's a different focus."
Amy Cook, account manager at the Handicapped Development Center in Davenport, said CIRAS has helped her agency make business contacts beyond the government world by inviting her to regular networking events. The HDC's roughly 100 employees do a variety of small jobs for companies, including small parts assembly and packaging, document scanning, bulk mailing, screen printing, and embroidery.
"We look at ourselves as a partner for a business," Cook said. "If you've got a job that is a repetitive job, you can send that work here and free up your employees to work on something else."
CIRAS in several cases has encouraged vocational rehabilitation agencies with complementary services to join forces in pursuit of larger government contracts.
The HDC, which recently landed a small contract to print contaminant signs for the U.S. Navy, currently is looking for an opportunity to partner with Muscatine-based Crossroads Inc., which provides various packaging, assembly, and document-shredding services. As of yet, no such opportunities have presented themselves.
"But just the fact that they're thinking outside their normal box is a big deal for them," White said.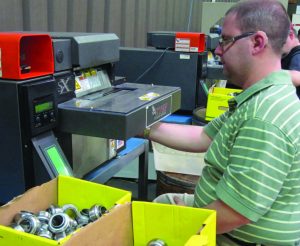 In the coming years, vocational rehabilitation agencies likely will continue to feel pressure to be more businesslike—as well as ongoing pressure from advocates for the disabled, who would like to see Iowa speed up the pace at which the state integrates disabled workers into the general population.
For CIRAS, the role will be the same.
"They need help, we help them," Thompson said. "Although it does provide a little more personal satisfaction if we can help the company, the community, and the people there by helping them stay in business."
>For more information, contact Melissa Burant at mmburant@iastate.edu or 563-726-9958.
A version of this article was published in the Fall 2016 edition of CIRAS News. To read more of that edition or others, please explore elsewhere on our website.