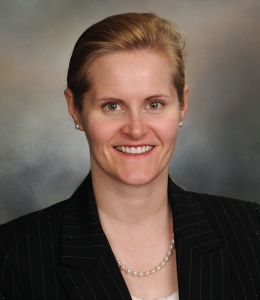 There are countless paths that a company can take in pursuit of growing revenue and increasing profitability. Every decision made along the way tends to matter: Should you invest in equipment upgrades, employee training, new technology, or better marketing? Should you push for better quality or new product features? How different are you, really, from your competitors? How do you identify and successfully navigate your most effective strategic path?
CIRAS project manager Joy Donald has been working with Iowa companies for the past year to find answers to some of those questions. Donald functions as a coach for strategy development and implementation, helping companies both chart the right course and do what's necessary to steer in the right direction.
Here's Joy Donald explaining some of the basics about CIRAS and strategy:
Q: Where do businesses typically struggle with strategy?
A: Companies tend to follow the customers that they're familiar with. This sometimes results in a bit of a random return on investment. Success is both more likely and greater if a company takes the time to conduct market research and competitive analysis, to think through their strengths/weaknesses/opportunities/threats, to identify three- to five-year goals, and to develop a robust plan to realize those goals.
Q: Is that where you come in?
A: Typically, I start by having a series of conversations with the company president/CEO to assess the situation, learn about the company's challenges, and develop a customized approach. I help them figure out what their big picture "end goal" is and how to get there. It may be as simple as asking if they're making enough money for the long term. Or maybe the money is fine right now, but there's a threat looming that the business needs to prepare for, such as a technology shift or a new competitor.
Once we understand where things should be going, I work with company leaders to start moving forward. Sometimes companies have clearly articulated goals, but they see they're falling short on achieving them. In those cases, I help the team identify and remove barriers to implementing the vision.
Q: How long does the process take?
A: Engagements typically last six to twelve months. That's a significant investment, but the impact on the health of a business can be huge.
> For more information, contact Joy Donald at jdonald@iastate.edu or 319-359-0206.
A version of this article was published in the Summer 2016 edition of CIRAS News. To read more of that edition or others, please explore elsewhere on our website.