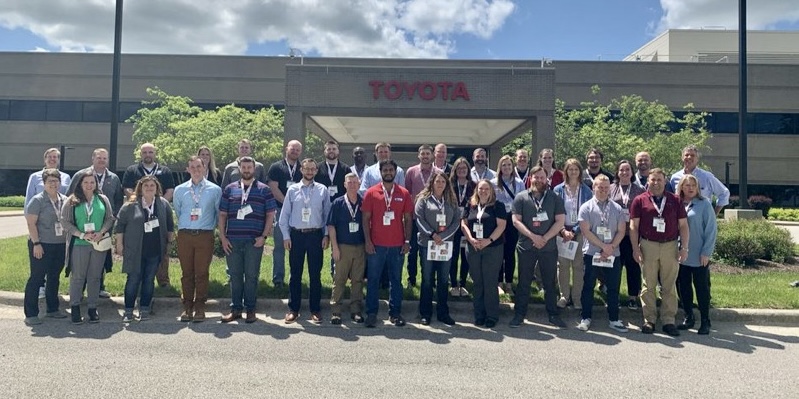 Members of the Iowa Lean Consortium (ILC) waited four years for the ILC Kentucky Lean Tour but by all accounts, the trip was worth the wait.
"I've read the books and studied the practices but the presentations and tours gave me insights on how to apply lean principles that I couldn't have gotten any other way," said Kevin Young, Continuous Improvement Manager at Allsteel.
The three-day ILC Kentucky Tour took place in early May. It was originally set for May 2020, but COVID and then logistical issues required rescheduling it. Twenty-nine people from 13 companies attended. They participated in leadership workshop sessions led by Mike Hoseus, executive director of the Center for Quality People and Organizations, and a nationally recognized leader in lean practices and philosophy. In addition to touring the Kentucky Toyota plant, Sanfran Landing systems and Hitachi Astemo , attendees experienced a walking tour of Buffalo Trace Distillery.
Major take-aways from the event included a reminder that every employee is a problem solver, that lean methodologies and thinking should be incorporated into new employee onboarding, and that collaborations with community colleges can shorten training times for new workers.
Planning for the May 2024 event is underway. Workshop sessions on continuous improvement and leadership development, site visits, and networking opportunities will be included.
For information, contact Emily Betz at betze@iastate.edu or 515-567-0216.