Lisle Corporation began business in 1903 and still uses a portion of its original building today.
While rightfully proud of its history, this Clarinda
–
based manufacturer is forward thinking, especially when it comes to the future of
its workforce. Lisle is collaborating with CIRAS to make smart decisions to help ensure they have the staff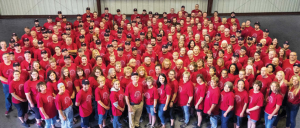 and technology necessary to meet their customers' needs.
Ron Cox, previous CIRAS director, sounded the alarm on Iowa's workforce challenges, which, he said, won't be going away any t
ime
soon.
"I hope I'm wrong; but if I'm right and you didn't plan for this, you're goi
ng to be in a lot of hurt," Cox said.
During the height of the COVID
–
19 pandemic, Lisle had strong sales and increased its workforce by 13%. But Lisle also knows the
challenges it could face down the road, said CEO Mary Lisle Landhuis.
"The battle for labo
r will continue to be a struggle for years to come," she said. "We've been here for 120 years, and to continue our
success we have to be forward thinking."
Landhuis brought in CIRAS to speak to her team because "it's good for leadership to understand the s
ituation we are in and will face
moving forward." The presentation and discussion motivated the Lisle leadership to make changes.
In April the company participated in a CIRAS Industry 4.0 assessment.
A key outcome of this process is prioritizing ideas fo
r improvement. For Lisle, operational efficiency and productive application of
technology rose to the top.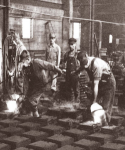 Productivity and technology go hand in hand. Technology and automation can help a business meet their productivity goals," said Andrew Friend, CIRAS project manager. "Automation also can improve jobs that are repetitive and dangerous, and it can upskill people to more value–added positions."
Lisle has a quality lab where a short run of a product is evaluated to ensure specifications have been achieved
before proceeding
with the entire production run. Since Lisle is producing a variety of products at any given time, the quality
–
check process can take
time, potentially slowing production, which can cost the company revenue.
To speed up the process, one p
otential solution being evaluated is a vision system, a high
–
tech camera system that can quickly and
accurately examine 2D features of a product. Vision system stations can be set up near a production work cell, expediting the
quality
–
check process.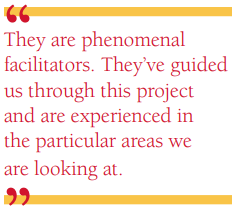 For ce
rtain applications, these systems can provide a kind of "alternative workforce," said Friend. They also reduce variation beca
use
a single system is doing the inspection, as opposed to a variety of staff working with different instruments. "With a three
–
shi
ft
operation, making sure qualified inspectors are available when needed is a challenge. The vision system gives you a qualified
standard around the clock," Friend added.
In June, the Lisle team visited the CIRAS Digital Lab powered by Alliant Energy to l
earn more about vision systems and do a proof
–
of
–
concept test on some of their production parts. "Allowing clients to test
–
drive a vision system in our lab helps de
–
risk the adoption of
that technology," said Friend.
Lisle is now "evaluating various techno
logies for automating our quality inspection process to gain efficiencies so we don't hold up
production jobs for inspection times, and to help inspectors inspect complex parts accurately," said Landhuis.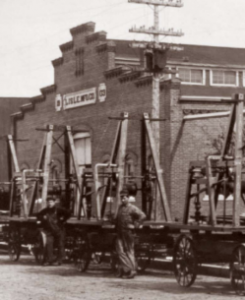 Lisle has implemented several ideas that came out of the Industry 4.0 assessment, including enhanced employee training, improved tracking of suppliers, and automating job prioritization.
Landhuis had high praise for the CIRAS team.
"They are phenomenal facilitators. They've guided us through this projec
t and are experienced in the particular areas we are looking at,"
she said. "It's good to have another set of eyes on what we're doing and help with idea generation that is going to work best
for us."
"Collaborating with a client like Lisle has impact well
beyond the century
–
old walls. This is especially true for Iowa's rural and smaller
communities," said Friend.
"Manufacturing is the largest contributor to the state's GDP, and many manufacturers are located in small communities," Frien
d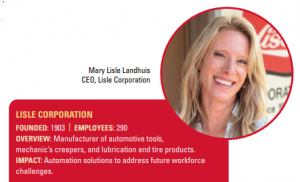 said. "These compa
nies are pillars in their communities; we want to help them prosper and grow."
For more information, contact Andrew Friend at afriend@iastate.edu or (515) 520-2803