The Iowa Lean Consortium (ILC) continues to draw large crowds to its annual conference. More than 95 companies and organizations were represented at the 11th annual event held October 24 and 25; 300 people participated in-person and online.
The goal of the conference was to reconnect attendees with each other, share practical suggestions for improving lean management systems, and provide strategies that could be utilized in everyday non-work situations.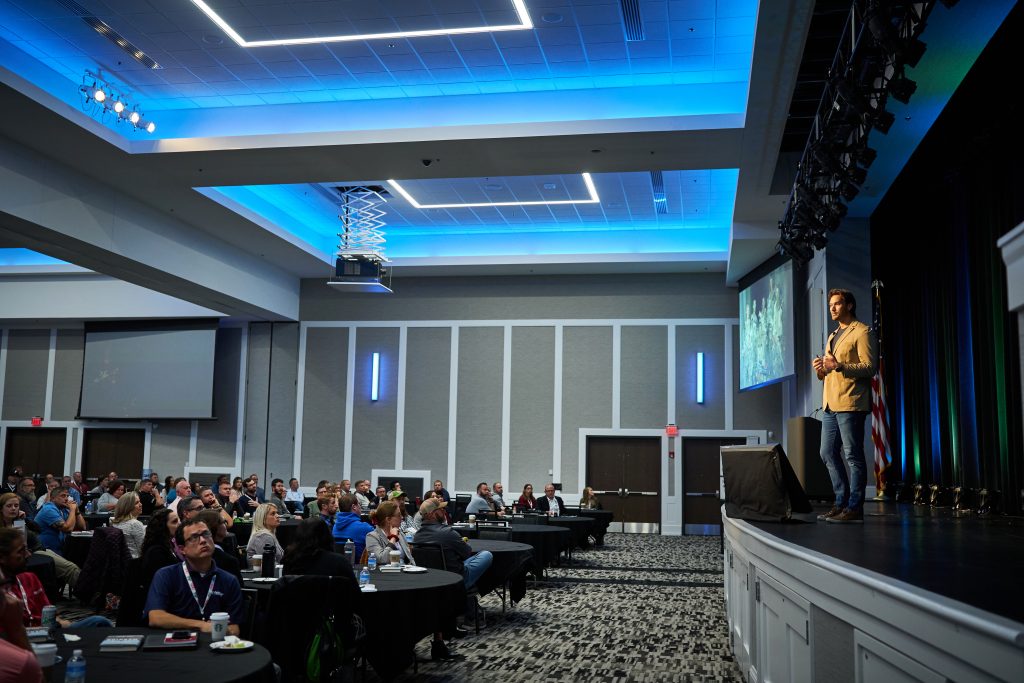 "We designed this conference so attendees would gain knowledge that would not only improve their organizations but themselves," said Tracy Schuster, ILC program director. "Processes are managed by people, and when you help people learn and improve, it leads to improved processes."
"We were grateful to hear from attendees that they received just that—information that inspired and motivated them, and practical ideas they can take back to their organizations and use."
Kicking off the 2022 event was keynote speaker Jake Woods, an award-winning entrepreneur, author, and recognized expert on topics of leadership, culture, and crisis management. A former Marine scout sniper, he explained how the acronym VUCA can be used to help leaders find new ways of responding to various challenges.
VUCA is short for volatility, uncertainty, complexity, and ambiguity. First used by the U.S. Army War College in the early 1990s, it represents the idea that different challenges demand different types of responses. Woods has tweaked the acronym for business settings, replacing the original terms with vision, uniformity, culture, and agreement or alignment.
"Vision is your north star," he said. "Make it simple, bold, and relatable. Build on that with uniform standards and procedures, a culture that guides decision-making in the absence of orders, and agreement on what will be accomplished."
Mike Rayburn closed the conference with a keynote address that used guitar music and humor to get people thinking about setting and achieving bold goals.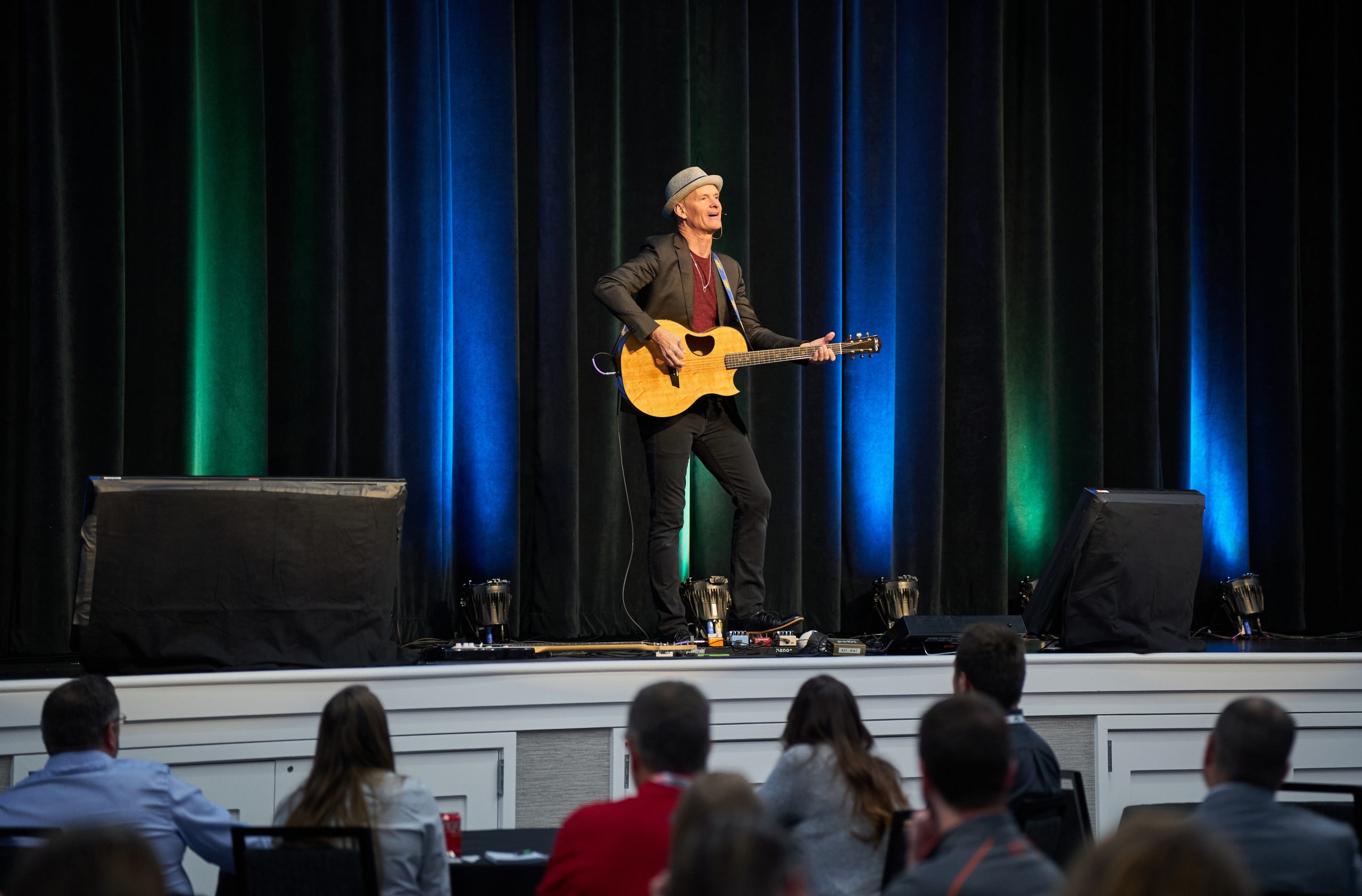 "Each one of us is capable of far more than we ever knew was possible," said Rayburn, a Carnegie Hall and Las Vegas headliner who has given more than 5,000 presentations. "We are each a goldmine of unrealized potential surrounded by opportunities to tap that potential. But how do we do that? How do we take the challenges we've been presented with and use them as a launching pad for what's next?
He suggested beginning by asking "What if?"
"Asking 'what if' opens up our creativity," Rayburn said. "What if this current challenge isn't a problem but an opportunity? What if nothing was holding you back? What if something good could come out of this? Write down 20 answers to each question and somewhere along the line, you'll find a way to turn every stumbling block into a stepping stone."
Conference breakout sessions focused on topics ranging from process mining to building a culture of continuous improvement. Keynote and breakout sessions were recorded and are available to attendees. They will be available for all ILC members in the Members Only section of the ILC website later this year.
Not a member? Join in 2022 and your membership will be good for the remained of 2022 through December 2023. Current members can renew memberships through January 13, 2023.