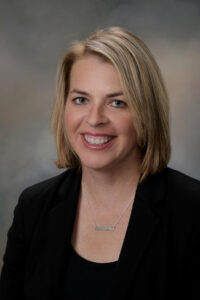 Jayna Grauerholz has joined CIRAS as a government contracting specialist on the APEX team.
Jayna brings a wealth of experience and expertise in government contracting.  She is an experienced RFP writer and evaluator, contract drafter, negotiator, and manager, and is experienced in many other areas of government contracting. She previously worked for the Ames National Lab, as a research and development contract negotiator, and she managed contracts at ISU Procurement, handling numerous CIRAS contracts. Additionally, she has a background as a practicing attorney. Prior to her public procurement and government contracting experience she practiced law primarily in the areas of disability, ADA, civil rights, compliance, and probate.
Jayna's job with CIRAS will involve helping Iowa businesses find their way into federal, state, and local government contracting.