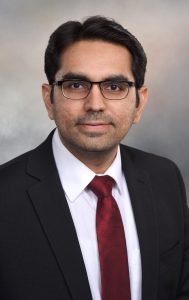 This fall will mark the second anniversary of the CIRAS Digital Manufacturing Lab powered by Alliant Energy, and we're still growing.
We opened the lab in September 2019 as to experiment with ways to de-risk technology adoption for Iowa manufacturers. Since then, we have served the Industry 4.0 needs of many businesses in Iowa via in-person events, counseling sessions and projects.
Unfortunately, COVID-19 kept most people out of the lab last year. But we haven't been dormant. Instead, CIRAS used the opportunity to expand our technology partnerships, upgrade our technology, and evolve our services from in-person to virtual engagements.
Longtime technology partner Ramco Innovations donated a $25,000 SCARA Robot cell to help the lab demonstrate the latest in Robotic automation. We also added a vision system for smart quality inspections, smart sensors for vibration and temperature mapping, safe work solutions for COVID-19, smart tower lights for remote monitoring, wearable sensors for operator safety, quick-change gripper solutions for collaborative robots, and some of the latest 3D printers.
Why did we invest in all these technologies? To help Iowa companies cut through the noise and figure out the right path to becoming more competitive.
"When it comes to the smaller companies, I think most of them know that they have a problem, but they don't necessarily know what it's going to take to get there," said Brad Vorrie, applications engineering manager at Ramco. "So having all these technologies available in the Digital Manufacturing Lab is certainly beneficial for companies trying to figure out what they need to do."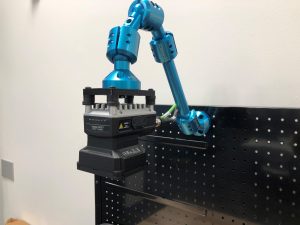 Here are the details of what we've added to the lab over the last year:
FHV7 Vision System:
Smart camera capabilities to cover most inspection needs.
Expanded range of parts inspection; reduced inspection times.
Vibration and temperature solution kit:
Monitor a variety of vibration characteristics on rotating equipment.
Preventative maintenance.
Cloud platform for end-to-end IIoT solutions.
Safe work solutions:
Non-contact switching and lighting.
People-counting.
Work station sanitation timing.
TL70 Tower light:
Visible indicators for inventory management, workflow, etc.
Remote monitoring of machine status and OEE tracking.
Wearable sensors:
IoT-enabled sensors gather data on environmental conditions.
SWS cobot quick-change gripper:
Short changeover times between a cobot and a tool (gripper).
Enhances re-deployability of cobots.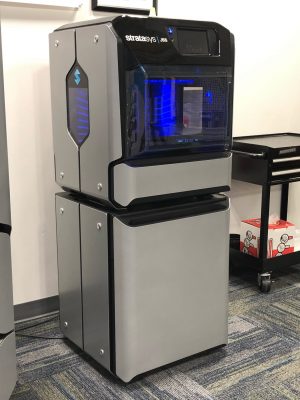 F370 3D printer:
Ability to print parts with internal features and in new materials.
Ability to print larger parts and in a more-controlled environment.
J55 3D printer:
               – Full color parts, translucent material, plus ability to create textures.
Proceedix AR Work Instruction software
Guided assisted reality work instruction software.
Leads a user through detailed work instructions to complete a task.
These technologies provide a significant boost to our efforts to help de-risk technology adoption and help Iowa companies realize the potential of Industry 4.0.  We will continue to add new technologies in the future. If you're interested in exploring anything listed above and how it could  make a difference within your operation, please let us know.
For more information, contact Abhay Grover at agrover@iastate.edu or 515-509-1485.