The Iowa Lean Consortium's Annual Conference will be coming to all corners of the state this fall, as CIRAS expands its efforts to make Lean management techniques more accessible in an Iowa facing severe concerns about workforce availability.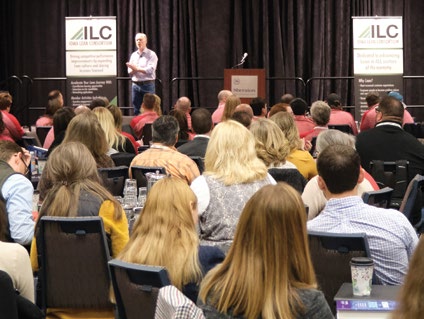 The Annual Conference, traditionally the ILC's largest and most extensive yearly opportunity for Lean advocates to network and learn, was shifted online in 2020 because of the pandemic.
This year, as the world restarts itself in the wake of COVID-19, availability of people has become the number one discussion topic among Iowa leaders. How do you support growing businesses while Iowa's population growth continues to be lower than the national average and statewide unemployment already is rapidly approaching pre-pandemic levels? How can you grow if there simply are no more people?
One key answer is Lean, which focuses on developing your existing employees to spot waste and solve problems.
To make it easier for Iowa organizations to adopt Lean, CIRAS this year is changing the model to provide easier access to this year's ILC Annual Conference on October 26-27. Options will include a large in-person event in Altoona, a live-streamed online feed, or multiple satellite events that will be set up in Dubuque, Muscatine, Council Bluffs, and Orange City/Spencer. (Exact details are still being worked out.)
Tracy Schuster, program director of the ILC, said the hybrid format represents the best opportunity to meet the needs of all ILC members.
"We're hearing from members that they want to get together in person," Schuster said. "But even if I'm ready to get back to in-person events, my employer may not let me."
The 2021 conference will be based at the Prairie Meadows Conference Center in Altoona, with keynote speeches from John Foley and Neil Pasricha. Foley teaches that high performance is a mindset, a process, and a state of being that accelerates everyday achievement, while Pasricha speaks on resilience and breakthrough performance in times of change.
The main addresses, as well as smaller breakout groups on a variety of Continuous Improvement topics, will be viewable online – either from your office or from a satellite location. The satellites also will host their own breakout groups, providing plenty of opportunity for face-to-face discussion in smaller groups.
Sponsorship opportunities still exist for the conference, Schuster said.
For more information, contact Tracy Schuster at tschust@iastate.edu or 515-715-0164.