Do you have a Continuous Improvement story to tell? If so, we want to hear about it.
The Iowa Lean Consortium is pleased to issue a call for presentations for our 2021 Annual Conference to be held on October 26-27.  This will be a hybrid event, with the main conference taking place Prairie Meadows Events & Conference Center in Altoona. There will be satellite locations throughout the state for smaller gatherings, and there will be a virtual option.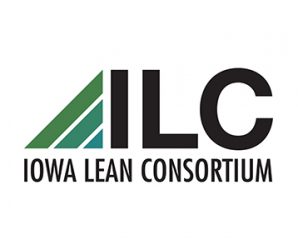 The Iowa Lean Consortium will be hosting this annual conference once again as part of our continuing effort to promote the exchange of information and resources among individuals committed to the practice of continuous improvement – regardless of their "place" in their organizations.
As Iowa's consortium of leading-edge Lean practitioners, we would like to offer you the opportunity to deliver a breakout presentation at this event. If chosen, you will be among the best practice presenters making up the core program of our 2021 conference.
We are seeking presentations for 75-minute breakout sessions, which will be presented in-person either at the Main Conference location or a satellite location. If your presentation is chosen for the main location, it will be live-streamed to virtual attendees.
Tracks Include:
Lean in Manufacturing
Lean in Government
Lean in Healthcare
Lean in the Office
Lean Tools
Lean Leadership/Culture/Change Management
The deadline for submissions is June 1, 2021. If your presentation is selected, we will notify you by July 31.
For more information, contact Tracy Schuster at tschust@iastate.edu.