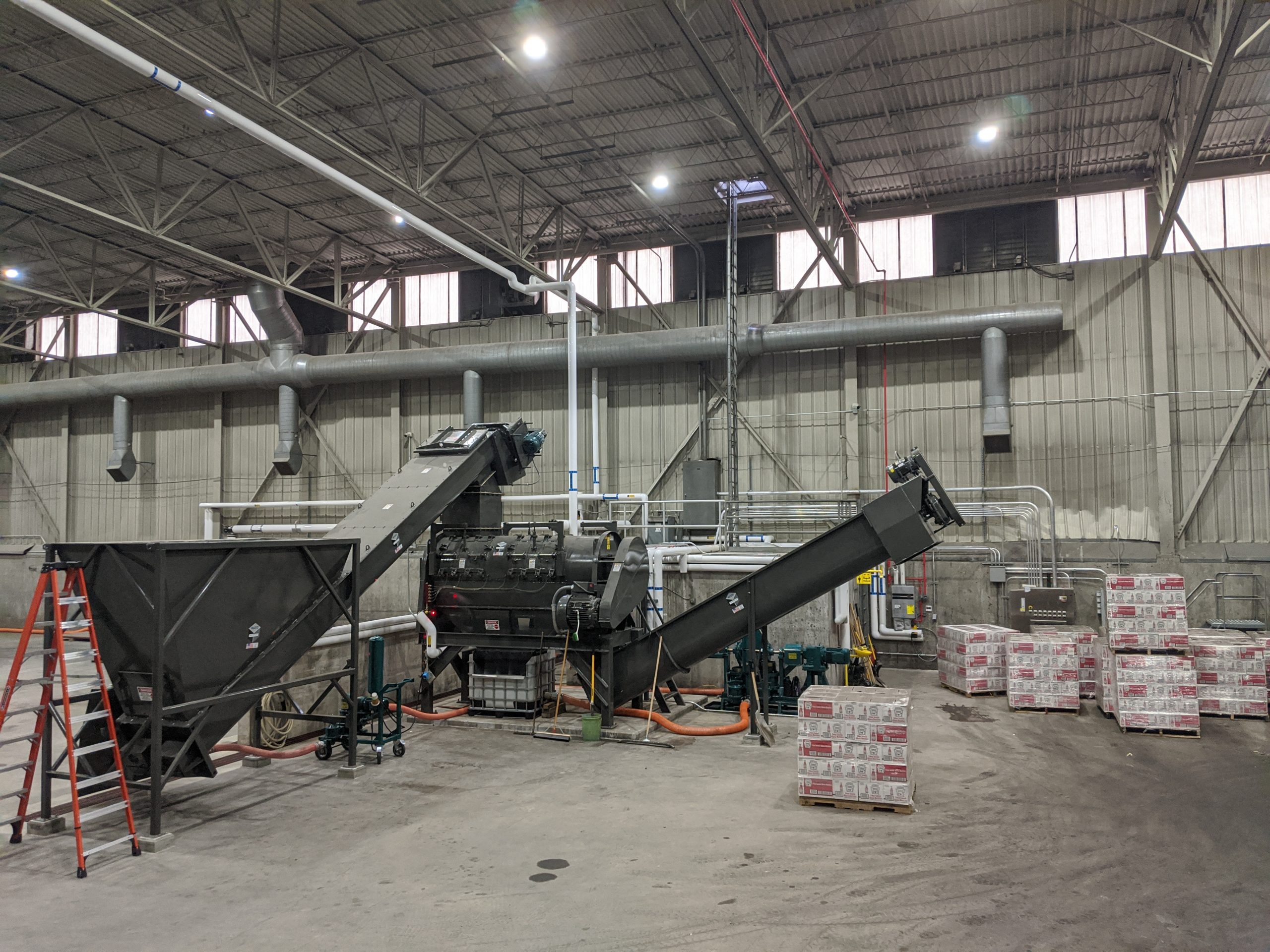 A Muscatine solid-waste treatment facility is building what it hopes will become a major biogas production plant after Iowa State University helped the city discover its best formula for using food waste to produce methane.
Jon Koch, director of the city of Muscatine's Water and Resource Recovery Facility, said his agency recently completed the first two-year, $4 million phase of developing Muscatine Area Resource Recovery for Vehicles and Energy (MARRVE). The effort has turned a former recycling center into a hub for food manufacturers around the Midwest to drop off food waste for treatment by Muscatine's anaerobic digesters.
The goal eventually is to handle enough food waste—and produce enough biogas from that process—to generate and sell the equivalent of 1,000 gallons of vehicle fuel per day.
"We're kind of hitting a triple sustainability thing," Koch said, referring to the triple bottom line of social, environmental, and financial sustainability.
Koch launched the project after working with Iowa State University professor Zhiyou Wen, director of the Center for Crops Utilization Research, to determine the best mix of food waste for producing biogas. (In short, meat works the best.)
The next step involved building enough infrastructure to process food waste from manufacturers throughout Iowa, Missouri, and Illinois.
"It's quite an investment," said Brenda Martin, a CIRAS account manager who has worked with Koch and Iowa food manufacturers to help Muscatine obtain food waste. The project is appealing to many food companies that hope to shrink their impact on the environment.
"Without him, a lot of this waste is going to get buried in landfills," Martin said.
Since last spring, food companies visiting MARRVE have dropped off more than 30 tons a day of out-of-date or damaged products—from dog food to lunchmeat and everything in between— for a modest tipping fee. Food goes into the T42 Turbo Separator, a special machine that rips open packaging and drops the organic material into the same types of large tanks that process solid waste.
"We happen to be the only municipality in the region doing that," Koch said. "I don't know anyone else who has a depackaging machine."
Muscatine hopes within the next year or so to begin using its biogas to generate electricity, Koch said. Locally produced power would help MARRVE lower its operating costs. The plant also could get revenue by selling e-RINs, or electric Renewable Identification Numbers – essentially credits that oil companies can purchase to prove compliance with federal renewable fuel law.
"There are a lot of ways this helps us become more efficient," Koch said.
For more information, contact Brenda Martin at bkmartin@iastate.edu or 515-570-5282.