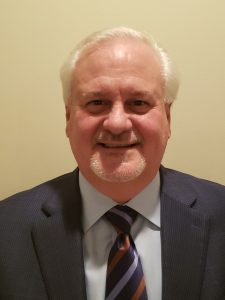 Jeff White has joined CIRAS as an account manager for southeastern Iowa.
Jeff has a bachelor's degree from Western Kentucky University and a master's degree in business administration from the University of Iowa. He joins CIRAS after 30 years in marketing, business development, and sales, primarily in Iowa manufacturing. For the last nine years, Jeff worked as a consultant and as vice president of marketing and business development for Elanders Americas in Davenport.
Jeff's new role at CIRAS will be working with companies in southeast Iowa to find the correct CIRAS services for their needs. He will be based out of the Quad Cities.
You can contact Jeff White at jwhite5@iastate.edu or 515-231-8691.