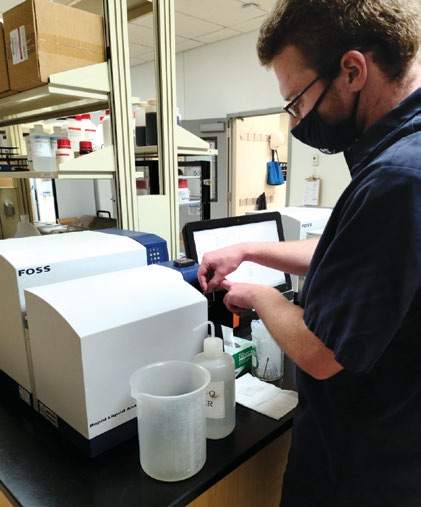 A Fort Dodge feed ingredients company expects to save millions of dollars by implementing technology upgrades identified through a CIRAS Industry 4.0 assessment.
CJ Bio, which produces amino acids for livestock and poultry feed, expects to have the top two or three items of improvements on its list completed by the end of 2020. The list, which details places where technology enhancements could have the largest impact on the company's bottom line, was created through a CIRAS-guided process of reassessing CJ Bio's current use of technology in its business.
"What the Industry 4.0 process did was allow us to take experts from our various departments and get them all together to make a decision," said CJ Bio operations manager Luke Palmer. "It's sometimes too big of a beast to manage unless you make an effort to pull everyone together and have an outside party help you assess everything."
Industry 4.0 is a term used to describe society's fourth industrial revolution— the point where all equipment and processes in a manufacturing setup are interconnected, where data are continuously gathered via sensors, analyzed by computer models, and used to optimize processes on the fly.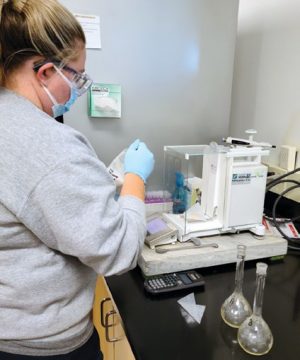 CIRAS project manager Andrew Friend said CJ Bio, like many companies, knew it had room for improvement.
"You get so busy putting out fires that you never ever get a chance to look at the bigger picture and say, 'OK, how do you stop fires from getting started in the first place?'" Friend said. "This pushed them over the threshold to say, 'OK, let's do something about it.' "
Last fall's assessment involved several hours of CIRAS observing CJ Bio processes. That was followed by a CIRAS presentation on various technologies making up Industry 4.0. Then, people from throughout the company met in groups to develop improvement ideas. Finally, the entire group created a ranked list of places to start and developed a business case for each project.
Palmer said the company's initial priorities include automating some of the sampling and testing required during its production process and overhauling the way it handles bulk material waiting to be shipped. Together, those two changes alone will reduce costs by more than $1 million.
CIRAS "allowed us the melting pot we needed" to make smart choices, Palmer said. "They just had some really interesting tools to facilitate the discussion."
For more information about the CIRAS Industry 4.0 assessment, contact Andrew Friend at afriend@iastate.edu or 515-520-2803.
A version of this article was published in the Fall 2020 edition of CIRAS News. To read more of that edition or others, please explore elsewhere on our website.