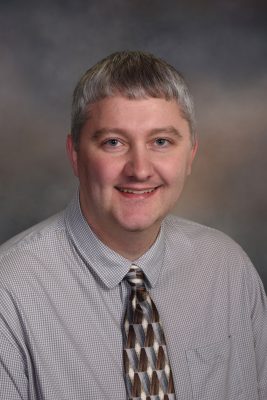 Federal agencies buy a wide variety of products and services, but they're required to try to purchase through specific sources before ordering from the open market.  For this month's "Did You Know?" article, we'll take a closer look at one of these mandatory sources: The AbilityOne Program.  We'll learn more about AbilityOne, including what products and services it makes available to agencies, what ways businesses can support its mission, and how businesses can benefit from the program.
Before we go further, let's get the obligatory citation from the Federal Acquisition Regulation (FAR) out of the way.  FAR 8.002(a) lists the required sources for federal agencies to use, and prescribes the following order of priority:
For supplies:
Inventories of the requiring agency
Excess from other agencies
Federal Prison Industries, Inc.
Supplies which are on the Procurement List maintained by the Committee for Purchase From People Who Are Blind or Severely Disabled
Wholesale supply sources, such as stock programs of the General Services Administration (GSA), the Defense Logistics Agency, the Department of Veterans Affairs, and military inventory control points.
For Services:
Services that are on the Procurement List maintained by the Committee for Purchase From People Who Are Blind or Severely Disabled
The "Committee for Purchase From People Who Are Blind or Severely Disabled" is now known as the U.S. AbilityOne Commission, which administers the AbilityOne program. Their mission is to "provide employment opportunities for people who are blind or have significant disabilities in the manufacture and delivery of products and services to the federal government."  Products offered through the AbilityOne program include office and medical supplies, mattresses and bedding, cleaning and janitorial products, paint and painting supplies (some products sold under the SKILCRAFT brand name), as well as aircraft, vehicle, and electrical supplies and equipment.  AbilityOne also provides services to federal agencies through commissaries, custodial work, document destruction, laundry services, administrative support, supply chain management, and much more.
The U.S. AbilityOne Commission relies on central nonprofit agencies (CNAs) to not only facilitate government orders for products and services found on the Procurement Lists, but also coordinate efforts between the various nonprofit agencies located throughout the country.  National Industries for the Blind (NIB) and SourceAmerica are CNAs involved in these efforts, while American Foundation for the Blind (AFB) is a CNA currently in a research phase.
One way businesses have benefited from working with CNAs and their network of nonprofit agencies is in the matter of responding to government contracting opportunities.  For some government solicitations, businesses can strengthen their offers if they can show their intent to subcontract portions of the contract work to be performed by people with disabilities.  Businesses can contact SourceAmerica or NIB to discuss the prospect of setting up these types of relationships, and see if there may be solutions available with a nonprofit agency.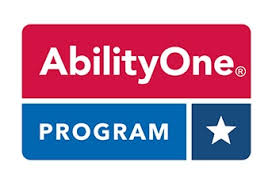 CNAs also work with manufacturers who are producing products here in the United States.  Transferring portions of the work to a nonprofit, or having them add value at different stages in the manufacturing or related processes (kitting, warehousing, distribution), gives the product a chance to eventually make its way on the Procurement List, which would increase the likelihood of federal agencies buying your products. Some nonprofits are now getting involved in the manufacture of some personal protective equipment (PPE) items, due to the increased demand from COVID-19.  If anyone is manufacturing latex gloves here in the U.S., the CNAs may be interested in hearing from you!
Some businesses like to work with nonprofits associated with the AbilityOne program because it helps them achieve goals they have established, such as creating a more inclusive workforce or supply chain and making a positive impact on their communities.  These partnerships can also solve problems businesses are facing, such as high turnover in certain positions or departments.  Businesses have reached out to CNAs for support services at their facilities, such as custodial services, grounds keeping work, document scanning, and more.
A couple of common misconceptions businesses have about hiring employees with disabilities include:
It will cost our business a lot of money to adapt our workspace to accommodate an employee with disabilities: According to employers surveyed last year by the Job Accommodation Network, 58 percent of respondents said they experienced no costs, while the rest who did reported an average cost of $500 per employee.
Once we're paired up with an employee with disabilities, it's solely up to us to make the arrangement work: The AbilityOne program and its nonprofits have additional support services available to employees throughout their time working with your company. Support does NOT end with placement!
Just as it is for new businesses trying to land their first government contract, one of the barriers for individuals with disabilities seeking employment is not having past experience.  The AbilityOne program helps facilitate a lot of first-time job opportunities for many of the individuals being served by the program.  If given a chance, this underutilized sector of our workforce can do great things for businesses.  The AbilityOne program has improved the lives and livelihoods of tens of thousands of individuals with disabilities. It provides them with opportunities to find work they can successfully perform and helps them find pathways for upward mobility.
For more information about the AbilityOne program, and the three CNAs, please visit the following websites:
For more, contact Justin Niceswanger at jnice@iastate.edu.