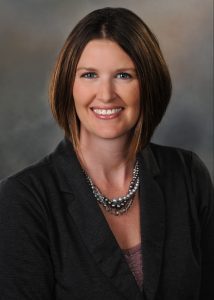 There are so many changes going on in our daily lives and things are moving at such a rapid pace, it's hard to keep up with all of the information.
In case you missed it, here is a synopsis of the recent government contracting-related changes.
Woman-Owned Small Business (WOSB) Program
Woman-owned small business self-certification is going away, and companies now must go through a certification process to be eligible for WOSB set-aside contracts. Our May Did You Know? article outlines this change in more detail.
DUNS Numbers also are Going Away
DUNS numbers will be replaced with a Unique Entity Identifier (UEI) for purposes of registering in the System for Award Management (SAM). This change will not require any action on the part of the companies, and the December 2020 transition date has been postponed to a future date. Click here for more information about this change.
FedBizOpps (FBO) was Replaced by Beta.SAM.gov
If you try to visit www.FBO.gov, you will now be redirected to the new beta.SAM.gov website.  Solicitations once posted on FBO are now found on the new site as "Contract Opportunities." The new website is slated to be a one-stop website for people who make, receive, and manage federal awards.
Federal Procurement Data System (FPDS) Will Soon Be Replaced by Beta.SAM.gov
FPDS still remains as the authoritative source for historical federal procurement data; however, this site is slated to be decommissioned later this year and replaced with "Contract Data" on the new beta.SAM.gov website. Contract Data on beta.SAM.gov is live, so I recommend getting familiar with the functionality.
HUBZone Program Changes
The HUBZone program has seen positive changes that will make it easier for qualified small business to participate in the program. Changes include improvements to the application process, easing of re-certification requirements, and stabilization of HUBZone maps, among other things. Read more about the changes here.
Cybersecurity Maturity Model Certification (CMMC)
Later this year, the Department of Defense (DoD) will begin requiring CMMC certification on all newly awarded contracts as a way to ensure the Defense Industrial Base is taking proper measures to protect controlled unclassified information (CUI). The program is not yet ready to begin certifying businesses. However, companies looking to do business with the DoD should begin taking measures to comply with cybersecurity requirements or risk losing out on DoD contracts.
Runway Extension Act
This act, passed in December 2018, changes the calculation of a company's annual receipts from a three-year period to a five-year period for purposes of determining if a business is classified as a "small" business.  This new calculation will help businesses with growing revenues stay small for a longer period of time, but it may hurt a business with declining revenues.  Implementation of the act has not been smooth, and there's been some confusion.  Currently, the SBA is allowing a two-year transition period through January 2022 where a company may choose to calculate on either the three-year period or the five-year period.
For more information about any of these changes, email Jodi Essex at jodir@iastate.edu.