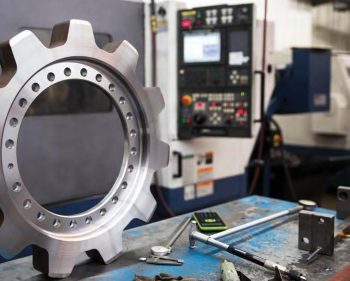 For Candace Drahn, part of staying ahead means discovering what you don't know.
"As a small business, it's hard to get out and educate yourself about industry trends," said Drahn, vice president of M's Machine and Manufacturing in Monona. "CIRAS kind of condenses everything into the small business mindset that I need. . . . It gives me a good overview of what I need to be doing on a particular topic."
Employees of M's Machine and Manufacturing have interacted with CIRAS more than 25 times over the past five years, mostly through classes, workshops, and webinars that lasted less than a single day. Since 2016, the company has reported an economic impact of more than $87,000 based on what they've learned from those events.
"Because small manufacturers wear so many hats at one time, it's really hard for them to focus on a particular area and stay current," said retired CIRAS account manager Sean Galleger. "CIRAS does a lot of the research for them."
In 2018, CIRAS and its partners held nearly 300 educational events attended by more than 8,200 people. Roughly 75 percent came from companies with 100 or fewer employees.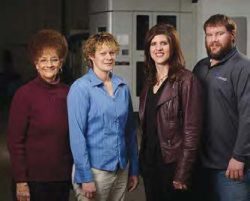 For the time being, CIRAS has shelved in-person events because of the COVID-19 pandemic. However, companies of all sizes can still take part in a wide variety of educational webinars.
Drahn praised CIRAS as a valuable source of reliable, up-to-date industry information.
"As a job shop, our costs have to remain low, because nobody's going to pay a high-dollar amount to have some value-added work done on a part when there are a lot of us out there that can do the work," she said. "We need to do what we have to do to stay competitive."
For more information, check the calendar at https://www.ciras.iastate.edu/ events-workshops/.
 A version of this article was published in the Spring 2020 edition of CIRAS News. To read more of that edition or others, please explore elsewhere on our website.