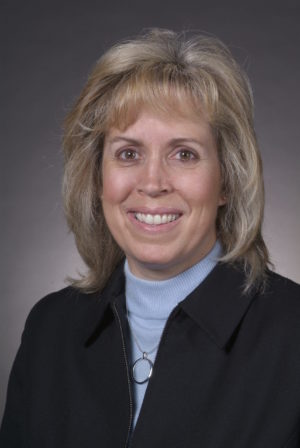 CIRAS Account Manager Brenda Martin will receive Iowa State University's Award for Achievement in Economic Development during a ceremony in September.
Martin has been serving Iowa manufacturers since 2003, when she began working with CIRAS through a partnership with her previous employer, Iowa Central Community College. Since 2016, she been employed as a CIRAS account manager focusing on the food industry and building relationships throughout the state. Brenda also serves on the board of the Iowa Meat Processors Association and is active in the Iowa Sustainable Business Forum.
Iowa State guidelines say the Economic Development award is intended "to recognize faculty and staff members for outstanding ISU-based achievements in advancing the economic development of the state of Iowa."
The award is reserved for campus employees who either started businesses that employed Iowa residents or who provided "specific documented support to Iowa companies" and thereby benefited those firms.
Mike O'Donnell, program manager for the CIRAS Manufacturing Extension Partnership, said Martin has facilitated more than 300 projects with Iowa companies over the past four years. That work spawned 11 contract research projects with Iowa manufacturers and more than 100 faculty-led projects providing technical assistance to companies.
"During her four years leading food manufacturing efforts at CIRAS, her clients have reported more than $250 million in financial benefits along with more than 1,000 added and retained jobs," O'Donnell said. "Her ability to put clients first, understand their real needs, and facilitate projects across the university has made a significant impact on Iowa's economy."
Congratulations, Brenda.