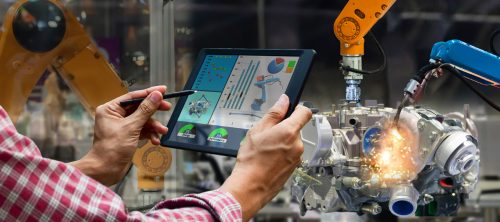 Northeast Iowa manufacturers struggling to modernize and grow will have the chance to learn new strategies designed to improve their bottom line in any economy.
Manufacturing leaders encounter a range of obstacles and setbacks on a daily basis – challenges that may include economic uncertainty, technological advancements, or the finding the right company workforce to meet industry demand.
CIRAS and Northeast Iowa Community College seek to provide a few possible solutions for those problems with a new conference on the NICC campus next month. CIRAS project managers will lead presentations covering four major areas: Lean production, product development, technology systems and workforce planning. Experts will share best practices and tools that impact productivity, efficiency, human resources strategy, technological advancements and, ultimately, profitability.
Mike O'Donnell, director of the CIRAS Manufacturing Extension Partnership program, said  the conference is particularly timely because of the workforce challenges for employers in northeast Iowa.
"Iowa manufacturers are continuing to grow, yet our population is not keeping up with that growth, and unemployment is historically low. Manufacturers continue to struggle with attracting employees at all levels of the workforce, from entry-level through engineering, finance and executive positions. If you want to succeed as a manufacturer, you need to start developing strategies to grow your business without growing the number of employees. This conference teaches proven solutions in productivity and technology," O'Donnell said.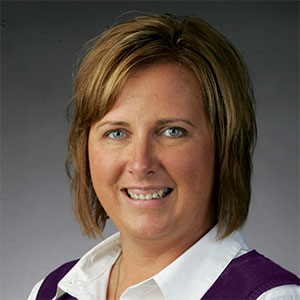 According to Iowa Manufacturing, a consortium of industry and workforce agencies, advanced manufacturing comprises the largest single business sector of Iowa's GDP. More than 6,000 manufacturers contribute more than $29 billion to Iowa's economy. Successful manufacturing operations of all sizes have grown and increased capacity in the state by embracing new strategies and concepts.
One concept that has revolutionized manufacturing operations is Lean production. Lean practices eliminate non-value added processes within an organization and can double productivity, reduce inventory, and cut production time. Successful implementation of Lean may also impact product development processes. Industry experts estimate that the cost of a product's concept and program architecture comprise approximately 60 percent of production cost.
Obviously, new technologies are advancing, or presenting challenges, in every sector of the US economy. Introducing new technology systems such as automated inspection, automated picking of components for assembly, and automated assembly can reduce labor costs for manufacturers.
Business leaders know that their company's people drive the organization, and this makes workforce planning more important than ever before, especially during historic low unemployment in Dubuque County and throughout Iowa. Manufacturers who meet their company's objectives and priorities by optimizing human resources make a dramatic improvement in organizational performance.
Greg Willging, Northeast Iowa Community College director of economic development services, believes that the Real Solutions to Workforce Challenges for Business Leaders conference arrives at a critical time for business leaders.
"This is an opportunity to participate in a focused effort that addresses real problems for northeast Iowa manufacturers. Participants will hear from experts in the manufacturing sector, as well as their peers, about solutions to challenges. These solutions emphasize strategic workforce planning, technology or deployment of Lean manufacturing efficiency tools," stated Willging.
Real Solutions to Workforce Challenges for Business Leaders will be hosted at Northeast Iowa Community College's Peosta campus on Wednesday, Sept. 11, from 8 a.m. to 1 p.m.
For more information, call (563) 557-8271, ext. 380, or visit this registration website.