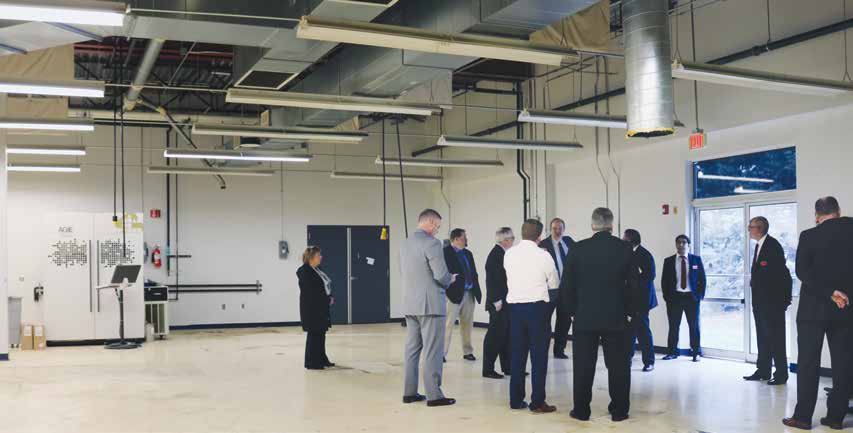 CIRAS is planning a September 26 grand opening for its new Digital Manufacturing Lab Powered by Alliant Energy. The ribbon-cutting will be an invitation-only event for CIRAS stakeholders and members of the CIRAS Advisory Board.
Tours for individual Iowa companies will begin in the weeks following September 26.
The new facility, made possible by generous support from both Alliant Energy and the Iowa Economic Development Authority (IEDA), is designed to help companies experiment with new manufacturing technology and explore how the machines might impact their particular businesses.
Mike O'Donnell, director of the CIRAS Manufacturing Extension Partnership (MEP) program, said the ISU Digital Manufacturing Lab Powered by Alliant Energy will focus on helping two types of companies improve their businesses: those that are struggling to make the right choices in an ever-changing technological landscape and those that feel stuck because a shortage of people is preventing them from growing the way they'd like.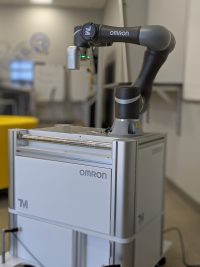 Technologies exist to help both kinds of companies become more efficient and do more work with the same number of people, O'Donnell said. "This is what CIRAS does. We are going to be an unbiased source to help them identify the right technology for them at the right time."
The new digital manufacturing lab, located in a newly remodeled portion of Building 7 at the Iowa State University Research Park, will start by helping companies explore a range of cobots (collaborative robots) and vision systems (smart cameras that monitor a production process and make changes based on what they see). Companies will be able to bring in their own equipment, integrate new technologies into their production processes, and see which one of the new technologies performs better.
The goal is to make Iowans smarter shoppers and make implementation of new technology as risk-free as possible.
"The next new idea or machine could hold the key to success that a growing company needs," said Joel Schmidt, vice president of business development for Alliant Energy. "This lab provides the perfect opportunity to refine a new approach before it is introduced into the workplace."
For more information about the Digital Manufacturing Lab Powered by Alliant Energy, contact project manager Abhay Grover at agrover@iastate.edu or 515-509-1485.