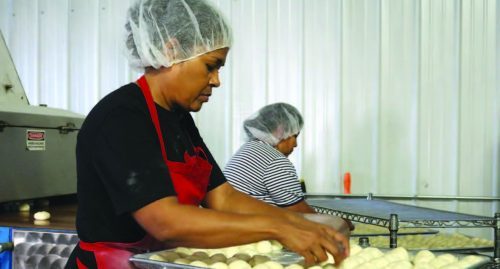 Life began moving faster after Betty Garcia got the phone call.
It was the fall of 2017, and a Des Moines-area produce company was planning to launch a line of ready-to-eat meals. The company was wondering whether Tortilleria Sonora would be interested in supplying tortillas. First, there were a few questions about the business. Would Garcia mind filling out a questionnaire?
As she searched for answers, Garcia realized she was behind. The Food Safety Modernization Act (FSMA), a 2011 federal law that completely revamped the way food-related businesses are regulated in the United States, was in the process of placing tough new restrictions on the 20-year-old tortilla factory. A window for getting into compliance with the law was preparing to close.
"I had no idea there were deadlines for certain things," said Garcia, who now serves as chief financial officer for a business her parents founded while Garcia was in high school. "That phone call helped me realize I was on a time budget."
A few more calls—including one to the administrator of Iowa's Targeted Small Business program—helped Garcia find CIRAS. And CIRAS helped her begin to see the solution.
Today, Garcia can point to a nearly $1.5 million improvement in her business since a CIRAS project manager helped put Tortilleria Sonora on a path to food safety certification. Garcia credits a CIRAS gap assessment with showing her what she needs to do to comply with the new standards and, eventually, to go beyond what's required for a company the size of Tortilleria Sonora.
"More and more food companies are requiring compliance with the new regulations before they'll do business with you," said Kim Anderson, a food safety project manager who works jointly for CIRAS and the Iowa Grain Quality Initiative in Iowa State University's Agriculture and Natural Resources Extension and Outreach. "She's a lot farther along than a lot of places are, so being compliant and being able to talk about that fact will put her at a tremendous competitive advantage."
Meanwhile, Garcia also is working with government contracting specialists in the CIRAS Procurement Technical Assistance Center (PTAC) to help promote Tortilleria Sonora's high standards to food-buying federal agencies.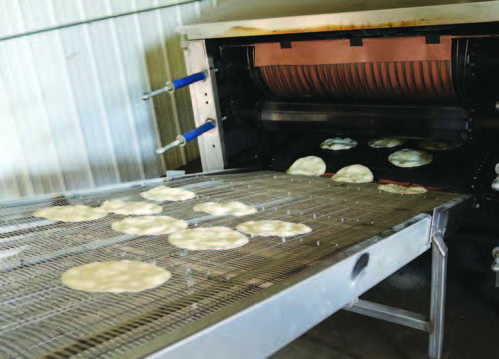 Garcia intends over the next year or so to completely revamp the company, adding warehouse space and upgrading machines. Tortilleria Sonora already has several brands for sale in major Iowa supermarkets, but new government contracts would help fuel the necessary upgrades.
"It's a challenge," Garcia said. "But I'm excited to see where we will be in two years. . . . I see it growing. I see it growing for sure."
Tortilleria Sonora was born roughly 25 years ago in a crowded Texas kitchen.
Oswaldo and Esther Barcelo, displaced by the Iowa flood of 1993, had fled Des Moines to go live with Esther's family. They ended up supporting themselves by selling tortillas to a Texas supermarket. But once their daughter, Garcia, grew old enough to return to Iowa and start a family, there was a pull for the entire family to return north.
Tortilleria Sonora was incorporated in Iowa in 2009. Garcia, who by then was working for an insurance company, came aboard shortly thereafter to help with the finances. She now is running point on efforts to plan what the business will look like for its next decade.
Anderson, the CIRAS project manager, believes Tortilleria Sonora will end up in a good competitive position if it can achieve independent food safety certification—an official, third-party stamp of approval that the business is following all the correct safety procedures.
"Major food companies want to avoid problems under the FSMA, so they increasingly are seeking to do business with companies who already meet the higher standards," Anderson said. "This could be an excellent step for them."
Garcia agrees, acknowledging that the journey won't be short.
"CIRAS is what launched it," she said. "Even though some of it has been painful, they've been willing to jump up and say, 'How can we help?' That has been very awesome."
> For more information, contact Kim Anderson at kandrson@iastate.edu or 515-686-9032.
 A version of this article was published in the Winter 2019 edition of CIRAS News. To read more of that edition or others, please explore elsewhere on our website.