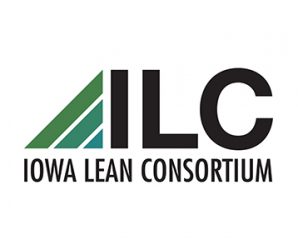 The Iowa Lean Consortium and Iowa Prison Industries (IPI) are inviting Iowa businesses interested in continuous improvement to come tour a functioning Lean business inside the state prison at Anamosa. This half-day event is designed to show participants how the universal concept of continuous improvement can work anywhere, with any group of people, so long as they are properly led and supported.
Iowa Prison Industries provides work training opportunities to the men and women incarcerated in Iowa's nine state prisons. More than 90 percent of these men and women have been scheduled for an eventual release back into our communities in Iowa, and work training programs such as IPI are shown to improve re-entry success.
Tour attendees will have the opportunity to tour IPI's operations at the Anamosa State Penitentiary and will learn how IPI uses a belt level system to encourage development of employees and work teams. As with karate, teams progress from white belt to yellow, then to orange and so on, based on their progress with 5S, TPM, Standard Work, and other elements of a Lean system.
Men in the IPI program at Anamosa manufacture everything from license plates to furniture to HVAC filters to braille. An integral part of their training is the Prison Industries Manufacturing System (PIMS), a Lean program based on the Toyota Production System. PIMS includes tools such as 5S, TPM, and Standard Work.
In addition, many of these men are enrolled in apprenticeship training for trades such as welding, metal fabrication, powder coat painting, and screen printing.
The event, which is free to ILC members, begins at 8:30 a.m. on February 20 and includes a lunch. Space is limited, be sure to sign up early by registering at this website.
For more information about the Iowa Lean Consortium, visit www.iowalean.org.