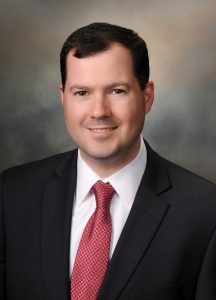 Manufacturers need relief from the "body gap" in a way that meets the flexible needs of customers in a volatile global economy. New hardware, software, and business models are emerging at a time when we need them most. Whether you call it Industry 4.0, the Industrial Internet of Things (IoT), or something else, all that matters is we need "it."
In our three years on this journey, the most important lesson CIRAS has learned is that we are not alone. Nearly 600 people from more than 200 Iowa companies have attended our Future of Manufacturing series of events. Innovative leaders from companies of all sizes are making changes to their businesses on a daily basis.
Our 2019 Future of Manufacturing series focuses on providing you with specific tools to implement emerging processes, technologies, and business models right now. You're ready to make change, and we're ready to help. Here's what we have on the horizon:
Manufacturing Information Technology: A 4-part training program in partnership with NewBoCo to teach manufacturers how to acquire data from their machines, visualize, and create dashboards.
Business Analytics Symposium: We're partnering with the Ivy College of Business here at Iowa State University to help expand their annual symposium connecting data analytics professionals with cutting edge expertise. The April 2 symposium will now include a Manufacturing track featuring local and national experts in manufacturing data analytics.
Process Intensification & Modularization: This summer, CIRAS will bring together experts in the process intensification industry to help processing manufacturers and equipment designers better understand, plan for, and implement modular designs in the next generation of process manufacturing.
Digital Automation Technologies: In 2019, CIRAS will be opening a state-of-the-art digital deployment facility focused on providing Iowa manufacturers with the access to technology to test and solve their most complex problems off site before making capital purchase decisions. We'll open the facility with a workshop focused on helping understand key trends in cobot and vision system technology along with demonstrations of equipment.
Digital Manufacturing Road Show: Once again, we'll be partnering with ABI to take manufacturing leaders from throughout Iowa to see advanced technology implementations first hand. Stay tuned for more details this summer!
Water Strategies: Access to clean water for businesses and communities will forever be a critical need. However, aging infrastructure will continue to put pressure on manufacturers throughout Iowa. This workshop will continue our efforts to educate Iowa manufacturers on best practices in this emerging issue.
We're excited to help manufacturers continue to embrace the future. If this is new ground for your organization, we're here to help you decipher the maze, focus your efforts, and create a plan for the future.
If you have any input, want to be notified when registration opens for these, or just need help, feel free to contact me at modonnll@iastate.edu.