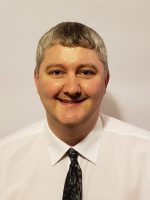 Justin, who graduated with a bachelor's degree in music education from Buena Vista University in Storm Lake, taught instrumental music for five years before embarking on an 11-year career in government purchasing. He most recently worked as a contracting specialist for the U.S. Attorney's Office for the Southern District of Iowa.
Before that, Justin worked as a buyer for the city of Des Moines, the Veterans Health Administration in Coralville, and the USDA in Des Moines and Ames.
His job with CIRAS will involve helping Des Moines businesses find their way into government contracting at the federal, state, and local levels.
You can reach Justin at jnice@iastate.edu or 515-509-9565.